Mount Blakiston House Apartments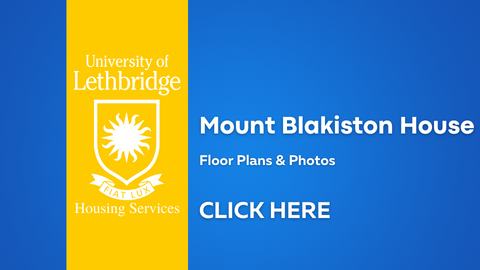 Click here for Floor Plans & Photos
Click here for a Virtual Residence Tour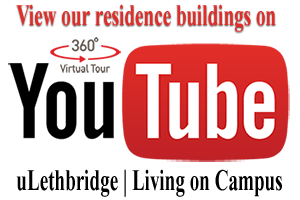 Aperture Park
Mt. Blakiston House units are reserved for Continuing | Transfer | Mature Students.
All bedrooms in Aperture Park are single occupancy.
Eligibility to live on campus
Students must be enrolled in full-time studies at all times (9 credits or more per term).
Due to high demand, we are UNABLE to guarantee rooms to all applicants.
Building Highlights
Five-story residence complex (four levels on the east wing, five levels on the north wing)
The two wings of the building are only connected on the main floor
259 double beds
Four-bedroom suite design with two full washrooms, full kitchen, and common area in each unit (50 units)
Two-bedroom accessibility unit on the main floor
Fifth-story studio units
Nine study lounges
Building lounge
Games room
A large multi-use project room with the capability of dividing the spacing into three small study spaces
Exercise room
On-site laundry facilities
Outdoor green spaces
New office space for Residence Life and Conference Services
Controlling my thermostat in Mt Blakiston House!
| | |
| --- | --- |
| | Review the instruction sheet to control the heat in your Mt Blakiston House apartment |
See Full Campus Map
See Room Rates