The goal of the Food for Thought initiative is to decrease food insecurity on campus by supporting projects put forward by the University of Lethbridge community related to sustainable accessibility of healthy food for the campus community.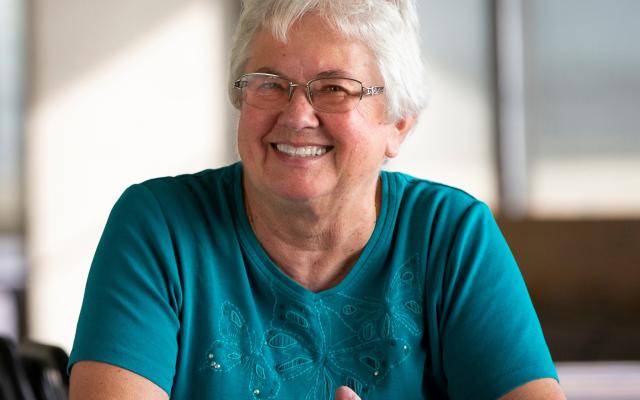 The quote "Give a man a fish and you feed him for a day. Teach him to fish and you feed him for life".  The Food Bank should be a stopgap, we need (to do) more. Then I began to read about Food Deserts, and to realize that the campus is one.  This has to change.
A couple of years ago we did a survey of students at the U of L and discovered to no one's surprise that a disturbing number of them were going without adequate food on a regular basis.  This confirmed what we had known anecdotally for some time...many of our students suffer from food insecurity. 
As a chaplain, I am committed to doing all that I can to ensure that our students are supported.  For many years my congregations, along with catholic churches in the area, and community groups and individuals have gathered groceries to hand out at the end of the fall and winter terms.  Now we stock the food pantries on campus and work with the Food for Thought committee to support other food initiatives.  
We know that brains need food and that they need to be able to focus on schoolwork and not worry about where the next meal will come from.  Food security is a critical post-secondary issue.
"Food insecurity can take many faces, and it is particularly appalling when it strikes financially vulnerable and marginalized students. We urgently need to relieve our students from this stress that seriously undermines their academic performance and hurts their physical and mental health and social wellbeing".
In the battle against students' food insecurity, cooking matters 
by Dr. Angeliki Pantazi
Food insecurity is a problem for post-secondary students in Canada and is a barrier to student success, health, and wellness. International students are unfortunately more at risk due to higher tuition fees, limited ability to work during studies, and lack of family support. COVID-19 has profoundly affected young people, especially international students. Many are now facing an increase in racial discrimination, disruptions to their education and reduced employment options.