SOCIETY. INTERACTION. BEHAVIOUR.
Welcome to the Department of Sociology
Sociology is the study of society, including the interaction between individuals, groups, and institutions.
The application of sociological thinking can lead to a better understanding of social problems and issues and suggestions about how these issues may be overcome in real-world terms.

By studying Sociology, you will gain insight into how people interact with one another and how values and beliefs both shape and are shaped by the structures and processes around us. The primary goal of the discipline is to stimulate sociological thinking—applying imagination and critical analysis to the many facets of social life.
Canada's millennials are an upgrade to previous generations
Contrary to popular opinion that millennials are entitled and narcissistic, three Alberta sociologists have found that millennials are not only looking good, but may well be an upgrade on previous generations.
In their newly released book, The Millennial Mosaic (Toronto: Dundurn), Drs. Reginald Bibby, from the University of Lethbridge, and Joel Thiessen and Monetta Bailey from Calgary's Ambrose University, team up to provide an up-to-date reading on millennials, who are Canada's youngest adults born since the mid-1980s and now reaching their 30s.
Look into non/monogamous relationships earns student Parkland Institute Graduate Research Award
Jaisie Walker, a University of Lethbridge graduate student in the Department of Women & Gender Studies, has been awarded the 2019 Parkland Institute Graduate Research Award for their project, Unsettling Lateral Violence: Queer Genealogies of Non/Monogamy in Southern Alberta.
Walker, born in England and raised in Scotland before moving to Canada following their high school years, has worked on the frontlines of anti-violence programming and seen how the queer and non/monogamous communities are underserved by current policies on interpersonal violence.
Kaitlynn Weaver found her niche in Child & Youth Studies
When Kaitlynn Weaver (BA '16) walks across the stage to receive her Master of Arts, she'll do so knowing she took every opportunity available to learn and develop as a person and as a scholar.
"What has made my master's experience so great are the people I've met here and elsewhere and the opportunities I've been given," she says. "My supervisor, Dr. Kristine Alexander, and my committee (Drs. Caroline Hodes, Jan Newberry and Amy von Heyking) actively sought opportunities for me in places I wouldn't even have thought to look. The level of investment they had in me, my experiences, my ability to network, to gain confidence in myself, my research and my public speaking skills has been so valuable. The last three years have been so formative for me in ways that I can't even explain."
Career Bridge | Co-operative Education & Applied Studies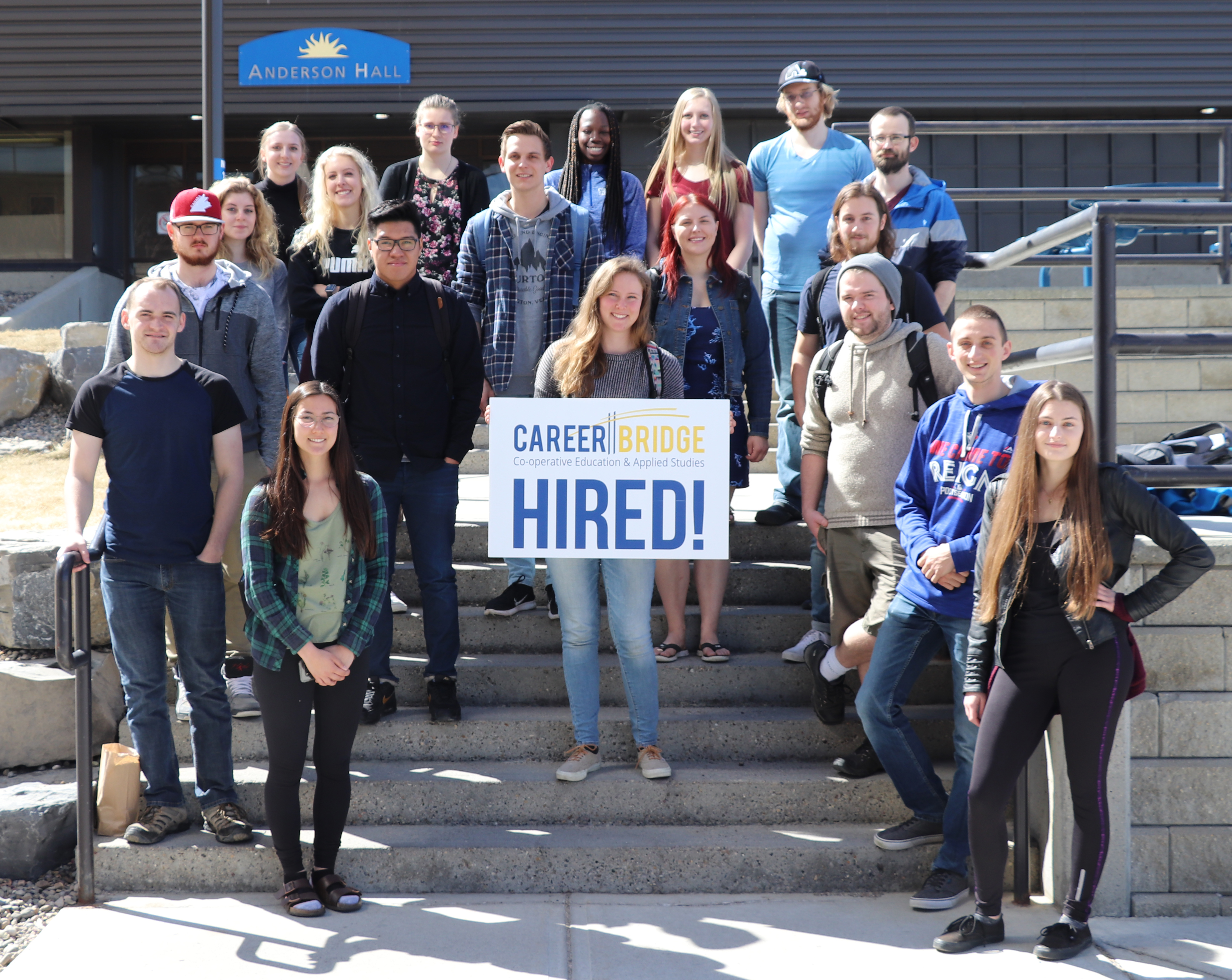 Put Your Knowledge to Work 
Whether you're looking for a more in-depth learning experience by assisting with research projects on campus or by testing your knowledge in a real-life work setting, we can help! The programs available in the Career Bridge office will provide you with a solid foundation for further studies and an excellent framework for a challenging and rewarding career — whatever direction you decide to go. Explore career options, participate in research and develop skills that complement your degree.