Program consists of:
Thesis
Coursework
Comprehensive examination
Program description
The PhD in Population Studies in Health is interdisciplinary in nature and delivered jointly by the Faculty of Health Sciences and the Faculty of Arts and Science. Students in this program are normally supervised by Faculty members in the Health Sciences and Social Science disciplines.
Students registered in the Population Studies in Health will examine the intersection between the contexts in which individuals, families, and communities live and work, and experience health and wellbeing. Specifically, the major focuses on:

Identifying the complex structural factors and resources that impact health equity
Students will be exposed to theoretical frameworks linked to the health status of populations, including the social and ecological determinants of health.
Identifying and understanding community and health system characteristics and the policy environment to comprehend health system resources and how they are effective in addressing population health concerns
A systematic, scientific approach to studying population studies in health will advance current understanding of the complexity of health and illness, while generating ways to address health concerns. In addition to focusing on health deficits or risk factors, population studies can also identify strategies to maintain or enhance health. Examining contextual factors can help decision makers determine the generalizability of the strategies with other, similar populations.
The Population Studies in Health major is a thesis-based program. Each student's academic program integrates the concentration that is declared, with their research, comprehensive examination, and course-work synchronized around the salient themes of the concentration and the particular research problem that is pursued. Depending on the academic background, students may be required to complete up to six courses. Course requirements are offered through a combination of independent studies, which will be tailored directly to the themes of the declared concentration, and existing regularized graduate courses in the social and health sciences.
The program's key learning outcomes prepare graduates to undertake research or population-based health interventions in a variety of areas, including advanced education, non-profit, and for-profit organizations, and government and private agencies:
Advanced theoretical knowledge of the following -

Interrelationships between health and place. The impact of places and spaces, as shown through the socio-economic, geographic, and demographic contexts.

Identifying other relevant theoretical frameworks that allow greater comprehension of population health. For example, social epidemiology, political economy, and intersectionality.

Identifying the relevant population health indicators for geographic regions, and how these indicators can be addressed to positively impact health status.

Identifying comparisons between geographic regions to more fully understand similarities and differences in health status and well-being between groups of people that have different geographic contexts, resource access, and opportunities for participation.

The interrelationship between population health and sustainability in broader societal and global contexts. Determining the impact of social (in)equalities on population health and sustainability, within and between countries, in relation to differing socioeconomic, political, or socioecological conditions.

Identification and in-depth examination of one of seven topic areas: (1) life course, aging and health; (2) intervention efficacy; (3) diversity, disparities and inequalities, and social determinants of health; (4) policies and policy analysis; (5) population and demographic change; (6) sustainability and population health; and (7) global health.

Advanced understanding of relevant methodological areas to examine population studies, for example, case studies, social epidemiology, and network analysis.

Identification and application of novel methodologies to study population health. For instance, syndemics, which examines interactions between concurrent or sequential diseases in a population in relation to social conditions that cluster among populations.

Advanced ability to propose, design, and implement a research topic that addresses health issues from a population studies and clinical outcome perspective.

Advanced ability to identify relevant knowledge translation methods that will impact policy and programming within population studies.
Finding a supervisor
Students are required to secure a potential supervisor prior to submitting an application for this program. For further information please visit our Search Supervisors page. ​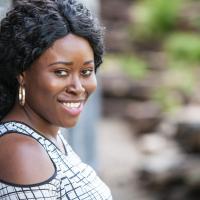 I choose the University of Lethbridge because of the interdisciplinary nature of the PhD in Population Health Studies program, the small classroom sizes, the flexibility of the program, and the specialized research centres and institutes which provide numerous opportunities to work alongside worldwide renowned faculty on varying research initiatives aligned towards my own research interests.