Alberta Curriculum starts with the Programs of Study, which outline student learning. It also includes important components designed to help teachers implement the programs of study. Get very familiar with the following key sources. You'll see specific recommendations and links related to these sources in all our subject/grade guides.
Alberta teachers design instruction based on the vision, philosophy, and outcomes outlined in the Alberta programs of study.
Digital resources reviewed by Alberta Education. Includes videos, games, simulations, lesson ideas and more. A LearnAlberta login (see Currlab password list) is needed for some licensed resources.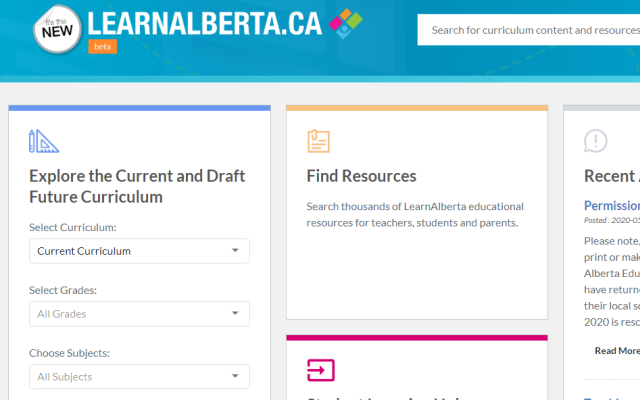 Beta site for updated version of LearnAlberta. Includes new Student Learning Hub.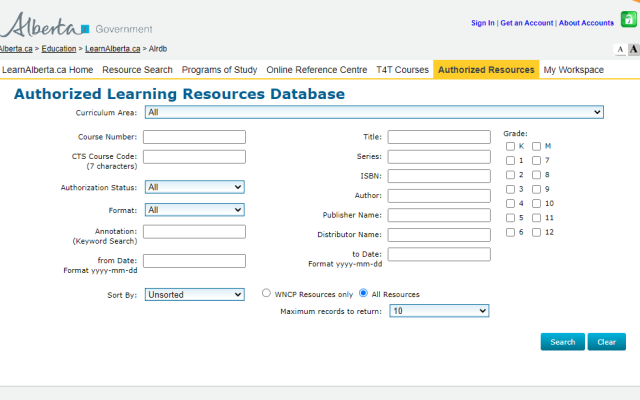 Searchable database. Find 2-5 basic recommended texts/programs for most subjects/grade (also on our subject guides). Includes a wide range of other supplementary resources, all reviewed by AB Education
For information questions, general inquiries, or circulation questions, phone the Curriculum Laboratory Information Service Desk at 403-329-2288, or ask your question online.