Guaranteed admission to UAlberta engineering after you complete your first year at uLethbridge. *Minimum U of L GPA of 2.5 required.
Deadline to apply: June 30, 2021
University of Alberta (UAlberta).
Apply for Scholarships & Awards!
The Pre-Professional Transfer Program in Engineering allows you to complete the first year of your engineering degree here at the University of Lethbridge. Through our transfer program, students can complete their foundational or qualifying year at the University of Lethbridge, building required skills and knowledge before going into one of the specializations UAlberta offers.
Upon successful completion of your courses (minimum transfer GPA requirements, see below), you will then transfer to the University of Alberta (UAlberta) for your subsequent years. Take advantage of our excellent teaching environment and start at the University of Lethbridge, knowing that you will be well prepared for going on to the University of Alberta.
We have carefully designed a package of courses for transfer to UAlberta to make sure you are ready for your move and get the best start that we can offer for your engineering program.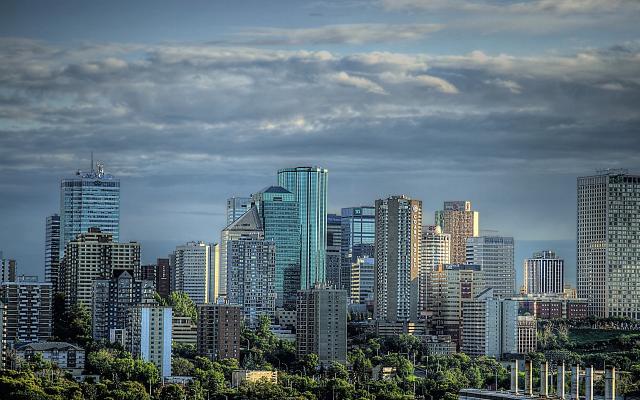 University of Alberta (UAlberta)
University of Alberta students receive an exceptional engineering education that prepares them for rewarding careers. Their alumni are known not only for their academic achievements, but also for their professional conduct and commitment to the betterment of society. The Faculty of Engineering at UAlberta provides a vibrant research community that is at the forefront of discovery, and consistently attracts significant support.
Required uLethbridge Courses:
Chemistry 1000 – General Chemistry I
Chemistry 2000 – General Chemistry II
Computer Science 1620 – Fundamentals of Programming
Engineering 1100 – The Engineering Profession I
Engineering 2000 – Engineering Statics
Engineering 2060 – Engineering Mechanics
Engineering 2100 – The Engineering Profession II
Mathematics 1410 – Elementary Linear Algebra
Mathematics 1565 – Calculus I
Mathematics 2565 – Calculus II
Physics 2130 – Waves, Optics & Sound
Writing 1200 - Writing for Engineering Students
Transfer to UAlberta:
Entrance to the second year of your engineering program at the University of Alberta is contingent upon a minimum first year GPA of 2.50. Acceptance to specific engineering streams at the University of Alberta is competitive and may require a GPA higher than 2.50. Students presenting a GPA lower than 2.50 may be offered admission based on available seats. Students are expected to complete the required 12 courses within one Academic Calendar year. Please note that ENGG 1100 and ENG 2100 (1.5 credits each) are not full courses, and have been designed to help students with study skills and offer other advice that will aid in their other courses. In addition to the above, applicants are expected to have completed the following senior high school courses: Chemistry 30, English Language Arts 30-1, Mathematics 30-1 or Pure Mathematics 30, Mathematics 31 and Physics 30. Admission to this program is competitive, and typically an admission average of 75% or higher on these courses and a minimum grade of 70% on each of these courses is required.
While our engineering transfer program has been designed to transfer seamlessly to the UAlberta, it is not exclusive and could be used to transfer to other engineering programs. Students should seek advice from the school to which they intend to transfer if this is their intent.
For more information, please contact the coordinator Dan Furgason: (403) 329-2363 or furgason@uleth.ca, or contact our any of our Academic Advisors at (403) 329-5106 or artsci.advising@uleth.ca.