Think responsibly. Become a global citizen.
Do you dream of making the world a better place to live? Are you interested in the environment and social justice issues?
Study with a small cohort group of like-minded students.
Enjoy a first-year experience that will introduce you to a variety of disciplines and build your study skills.
Participate in courses connected by a common theme.
The Faculty of Arts & Science Global Citizenship Cohort (GCC) offers a unique opportunity to connect some of your first-year courses around a common theme while interacting with a group of like-minded students. The themes for 2022/2023 (Fall 2022 start) are Environment & Culture (Co-ordinator:  Dr. Jodie Asselin) AND Global Communications (Co-ordinator: Dr. Kim Mair).
Learn more about the themes:
Environment & Culture tackles the intricate ways that our natural and social worlds entwine and produce the world we inhabit. Covering diverse subjects from environmental problems, food culture, parks and recreation, and ways of knowing, this program draws from both the social and environmental sciences.
Global Communications will examine the dynamic movements of ideas, people, and objects in time and space, the role of media technologies, and the ways that these processes contribute to social change.
You will have the opportunity to select your first theme of choice in the application. Check out the courses.
On April 19th we hosted a virtual GCC Showcase with a fantastic group of current and prospective students. The showcase provided an opportunity to learn more about the GCC and hear from students who have participated in the GCC. Although this event was scheduled for an hour there was no stopping this group of over 100 enthusiastic participants as they had great questions. For those who were unable to attend, you can watch the video here to learn more about the GCC.
The GCC application deadline for Fall 2022 is June 30, 20212. Applications will be reviewed as they are received. If you have not already applied to the University of Lethbridge, APPLY TODAY. Once you complete your U of L application, apply to the GCC for a seat in this unique opportunity offered by the Faculty of Arts & Science. Entry into the cohort program is competitive, and space is limited.
What is proving to be equally important as the cohort themes, is the transformative impact that students who participate in the GCC experience. Many students speak of how "different" they are now, then when they started. Students who never knew each other prior to joining the GCC now live together and/or continue to work together on initiatives that they started when they were part of the GCC.
For example, a group of students from the GCC worked with the Oldman Watershed Council (OWC) to do clean-up and conduct water testing on the Old Man River. One of these students is now on the Board and continues to be active in promoting their efforts. A second example is five students from the GCC who raised funds for the uLethbridge Refugee Action Committee (RAC), a volunteer group formed to help resettle a Syrian family in Lethbridge. Students from this cohort are still involved with the RAC. Check out Jamie and Antoine's stories below to learn more!
In addition, students are telling us that this program feels like "home" and gives them a sense of belonging right from day one! Watch the video below to learn more about Kahsha's GCC story.
Six years in and we are constantly reminded of the lifelong friendships that have been formed. The GCC family is continuing to grow and "graduates" of the cohort are our ambassadors and champions.
If working with others to improve the world as global citizens appeal to you, join this small group of curious and motivated students and enjoy an enhanced first-year university experience.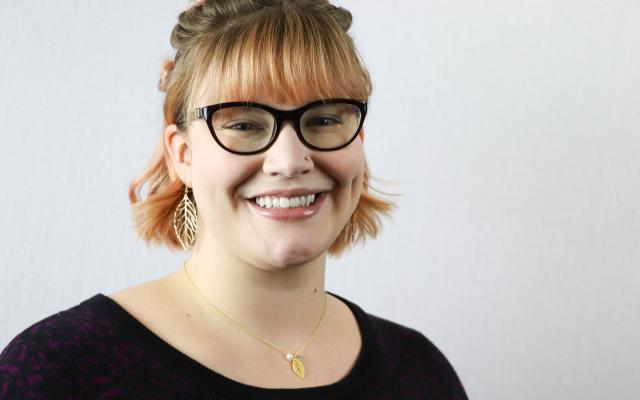 While Jamie was in the GCC she was part of a group of five students who raised funds for the uLethbridge Refugee Action Committee (RAC), a volunteer group formed to help resettle a Syrian family in Lethbridge.
"I had an overwhelming feeling of helplessness," says Lewis. "It was at the height of media coverage regarding the Syrian refugee crisis. For so many of us, I think it put a human face onto this abstract political concept that we hadn't been able to previously understand to its full extent. Having this visual was a spur for a lot of us."
She spoke to Dr. Shelly Wismath, her professor in the Global Citizenship Cohort, who in turn referred her to Dr. Anne Dymond, a professor in the Faculty of Fine Arts. Dymond and Chaplain Erin Phillips were instrumental in establishing the U of L Refugee Action Committee, which was focusing its efforts on bringing a Syrian family to Lethbridge. In August 2016, Jamie was part of a group who met Abdullah Mouslli, a student refugee who was sponsored as a result of their efforts, at the airport and welcomed him to Canada.
Students from the GCC continue to be involved locally with the WUSC's Student Refugee Program which has recently received a significant boost from a generous donor.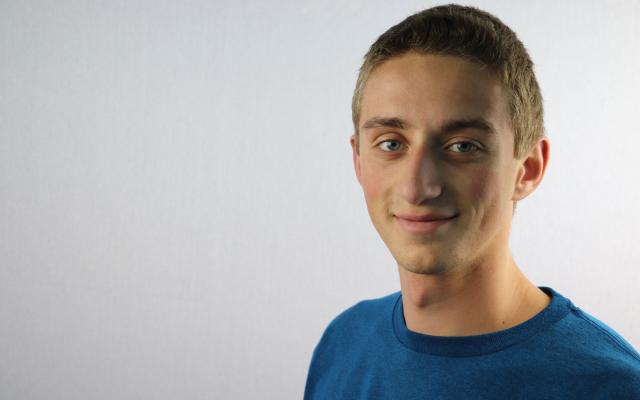 Antoine | BSc '20 (Co-op)
While Antoine was in the GCC, he was part of a group of six students who worked with the Oldman Watershed Council (OWC) to do clean-up and conduct water testing on the Old Man River.
Adopt a River saw the students work for eight hours on their designated section of the Oldman River near Taber, collecting garbage, conducting soil and water tests, documenting plants and taking note of any vandalism.
"We're doing what we can to clean it up and help in whatever way possible," says 20-year-old student Antoine Gendron. "We're hoping our project will help bring awareness of local watershed issues to people in the region so they might become more careful in their use of water at home, at work and in their recreational activities." Antoine is now on the Board and continues to be active in promoting their efforts.
Mission Statement
The Global Citizenship Cohort (GCC) will provide students with an enhanced first-year experience that is unparalleled in the province and which offers connections:
between a carefully chosen set of courses which relate to a theme;
to a group of like-minded students who support each other's ideas and efforts, academic and otherwise; and
to professors, mentors, job opportunities and volunteer opportunities that will complement the students' academic experiences.
This combination will provide students with a unique and engaging undergraduate experience, and a headstart in whatever career they choose to pursue.
A Day in the Life of a Cohort Student
In your first year, you will take five of your first ten courses with other students in the GCC. You will build friendships with students who have similar interests, be taught and mentored by a core group of inspiring professors, develop leadership skills, and learn how you can have a positive impact on the world around you.
In the fall semester, you will take three courses alongside all of the other cohort students for your theme. One of these courses is a half course that meets once per week, giving you the chance to talk about what you are learning in your other cohort courses, and hear from guest speakers on topics related to the theme. You'll also be able to raise concerns and ask questions, as this course will ONLY be cohort students. At the same time, you'll be taking other courses to fulfill the requirements for your major. Students usually take 5 (3 credit) courses per semester so that you could take two full cohort courses, the half course, and two or three other courses outside of the cohort.
In the spring semester, you'll again be taking two full courses with your cohort, plus the half course that meets once per week. In this semester you'll start using this half course to work on a cohort project of your choosing, something that you bring some passion to, or that you want to learn more about. Some students work individually, and some work in groups. The key is to find connections between your courses and what's going on in the world around you. You'll also be taking other courses for your major.
If you already have a major in mind, the cohort will help you fulfil electives and liberal education requirements. If you haven't chosen a major yet, these courses can give you a taste of the variety of disciplines available, and help you to find your pathway. Students who complete the five courses as part of the cohort will receive a CERTIFICATE of GLOBAL CITIZENSHIP.
Additional Opportunities
As part of the half courses that meet once per week, students from the GC Cohort will have guided access to further opportunities such as Applied Studies, Independent Studies, and Co-operative Education positions. Select students may be encouraged to apply for Teaching Assistant (TA) positions in subsequent years.
"Being part of the Global Citizenship Cohort has fast-tracked my social and academic life at the University of Lethbridge. I have the opportunity to be part of a great group, participate in great discussions, and to feel a part of the university."

Benjamin, Political Science (Co-op)