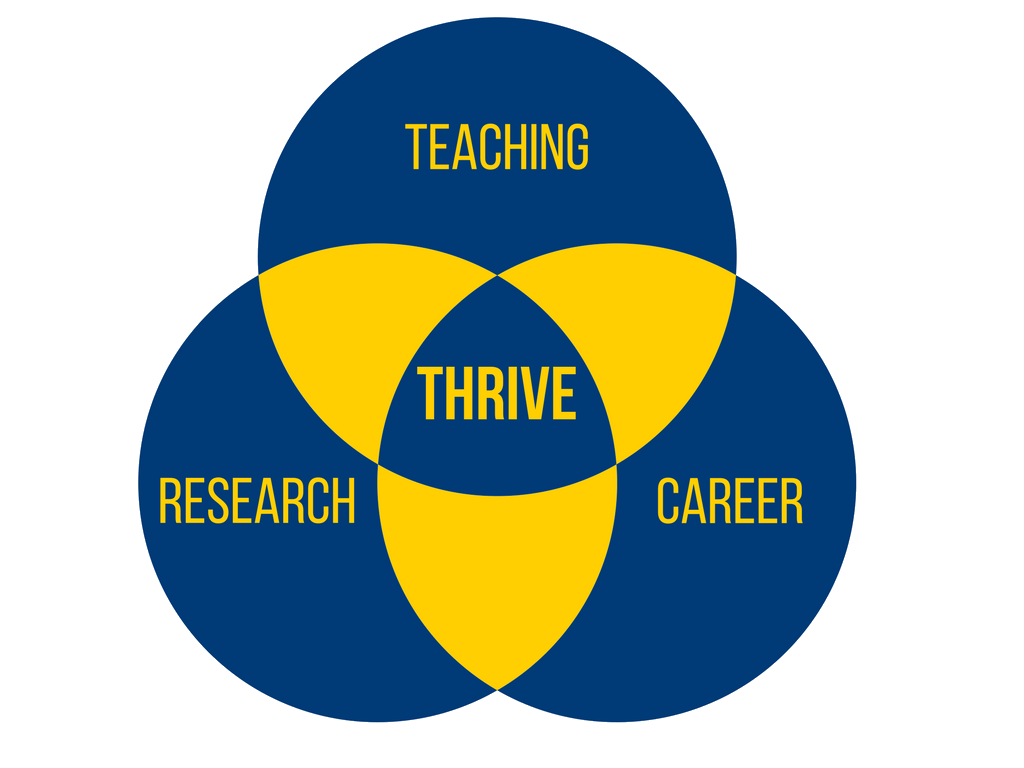 The THRIVE Professional Skills Program for Graduate Students is an initiative by the University of Lethbridge to provide students with the professional development opportunities needed to succeed in their future careers. 
THRIVE's optional events, workshops, and other resources compliment your degree, helping you identify and develop a strong transferable skill set. We believe that every student's needs and experiences are unique, so we encourage you to identify where your own gaps are, and what skills you need to improve and develop. THRIVE offers opportunities in three main skill sets – teaching, research, and professional and career development. These themes overlap in a variety of areas, and many workshops feature multidisciplinary content that covers more than one skill category. You can receive experiential education credit for many THRIVE opportunities on the My Experience Transcript, giving you a competitive edge in the workforce.
THRIVE has partnered with multiple on and off campus organizations to allow graduate students access to a rich and diverse set of resources and experiences. There's no right or wrong time to develop or build any of these skills. Begin your professional development journey today!