Central Analytical Facility
What is the Central Analytical Facility?
The Central Analytical Facility is a centrally managed, secured instrument facility located in the Science Commons building at the University of Lethbridge. It houses common-use core facility equipment ranging from Mass Spectrometry systems to Electron Microscopes and more.
The Central Analytical Facility was designed to house specialised equipment, much of which requires specific resources such as non-standard electrical, advanced exhaust systems, ultra-pure gas sources, central compressed air, and emergency back-up power. 
We also have a wet-lab bench space with a fume hood, various specialist chemical storage units and individual rooms specialised for microscopy. The facility has secured access, where only individuals who are trained and authorised can enter the facility.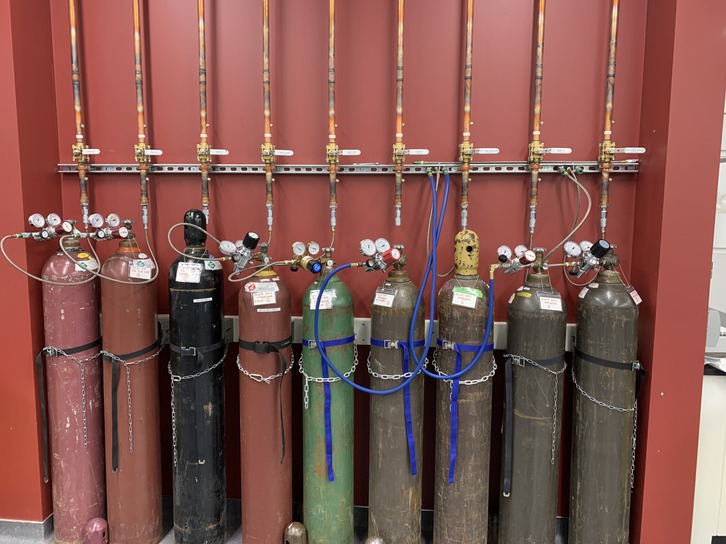 Core Facility Equipment
As a core facility, every instrument is available for use by researchers, both at the University of Lethbridge and beyond. For a usage fee, our equipment is available for use by researchers outside of our university and in industry. 
Our core facility system makes advanced highly specialised equipment available to those who require its use, but, where the initial cost of the equipment prohibits them purchasing the system themselves. For a small usage fee (hourly/per sample), users can get use of our equipment and not endure the expense of purchasing the system, or costs of long-term maintenance of the equipment. In return, we accumulate funds used to offset the typically high maintenance costs of said equipment accommodating proper maintenance and a long lifetime of the equipment. 
Equipment Available for Use
---
Analytical Chemistry Systems