---
Safe Place Posters
Supporting 2SLGBTQ+ Students Through Safe Places
The University of Lethbridge Equity, Diversity and Inclusion Office is encouraging faculty and staff to support 2SLGBTQ+ students through the designation of offices as safe spaces with physical symbols.
By hanging the Safe Place poster in your window, door or office, you can signal to other members of our campus community that your place is safe–i.e., aligning with the values of inclusivity, respect and belonging. Placing a physical symbol in your space such as the Safe Place poster represents not only a responsibility, but an accountability to ensure your space is safe for all diverse students and employees on our campus.
Displaying a Safe Place poster recognizes a commitment to ensuring we all do the necessary work to learn, unlearn and address the systemic barriers faced by underrepresented or marginalized members of our campus community. It also aids in acknowledging one's own privileges and the work needed to make all spaces safe and inclusive for all.
A special thank you to Kathryn DeLucia-Burk and Ulises Charles Rodriguez for their work on the Safe Place poster. You can print a copy of this poster below or pick up a copy at the Equity, Diversity and Inclusion office in A782.
Five things to consider when displaying your Safe Place poster:
Are members of the space informed on the basics of gender and sexual diversity and the issues 2SLGBTQ+ folks face on campus and in the community?
Is the practice of sharing and asking for pronouns normalized and encouraged within your space?
Are supervisors and managers informed on how to support 2SLGBTQ+ individuals coming out in your space?
Are students required to "out" themselves to access accommodations and services? If so, have steps been taken to mitigate this requirement or to ensure the safety and privacy of students when they share this information?
Are there safe and easily located avenues for 2SLGBTQ+ students and staff to voice concerns about situations and policies that make them feel unsafe or unwelcome in your space?
---
Canadian Centre for Diversity and Inclusion
The University of Lethbridge is an Employer Partner with the Canadian Centre for Diversity and Inclusion (CCDI). Some of the benefits include unlimited access to online and interactive webinars as well as access to the online Knowledge Repository which consists of 600+ curated documents, reports, toolkits and templates.
To access the webinars and resources, register an account by signing up with your University of Lethbridge email. You will receive a notification from CCDI once your registration is complete.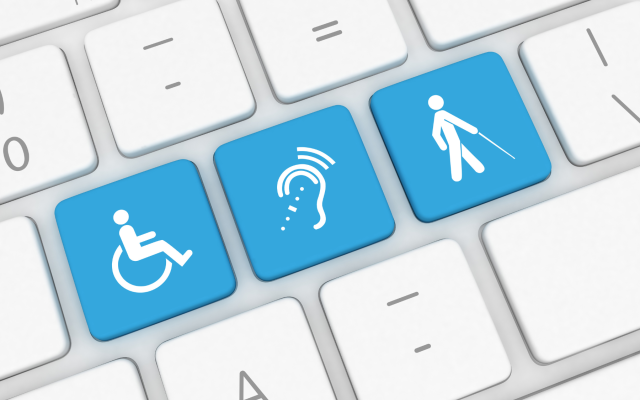 Council of Ontario Universities
Visit the Council of Ontario Universities page for resources, information and best practices on promoting accessibility within post-secondary environments.
Accessible Learning Centre
The Accessible Learning Centre facilitates equitable learning supports in the university environment for students with a wide range of documented disabilities.