The Equity, Diversity and Inclusion (EDI) team is committed to creating a respectful, safe, accessible, inclusive, representative and equitable campus free from harassment, discrimination and bullying.
As a team, we are committed to leading by example, being agents of change and building a legacy belonging to the University of Lethbridge for all.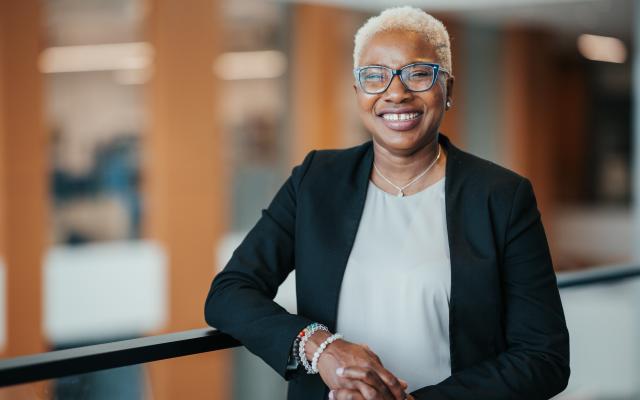 Martha Mathurin-Moe (she/her)
Vice-Provost, Equity, Diversity and Inclusion
Originally from the Caribbean Island of St. Lucia, I have spent the past twelve years in Regina, Saskatchewan. Before coming to University of Lethbridge, I worked for the Government of Saskatchewan in the Public Service Commission as the manager of talent development. Previously, I worked for the University of Regina for over eight years in international education where I held several roles, including the associate director for Study Abroad. My background is a bit of a mosaic; I have an undergraduate degree in psychology, a Master of Education in education psychology and my doctoral studies are in curriculum and instruction. I have also spent several years in banking and finance and human resources.
My vision is to create a sustainable, impactful EDI framework that makes our campus inclusive and safe for all. It is about creating a University that is committed to Truth and reconciliation, that is representative of the community were serve. A University that is an institutional leader committed to doing the complex work on Anti-racism, Decolonization and Indigenization.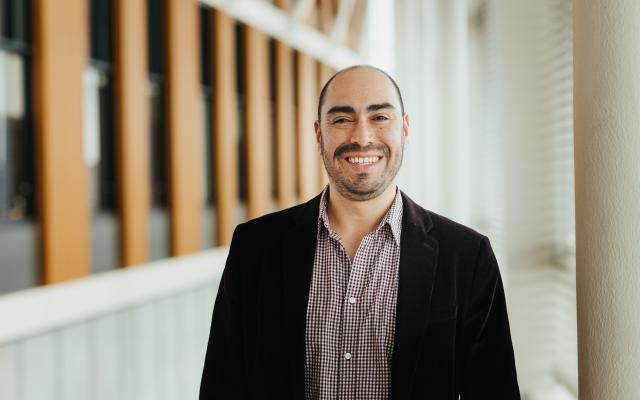 Hernando (Nando) Ortega Arango (he/him)
Project Manager, Equity, Diversity and Inclusion
Originally from Colombia, I have lived in Alberta for the past 13 years, in Edmonton, Calgary and now Lethbridge, so I have a good understanding of the province. My work experience in Canada has been working with non-profit agencies in Calgary, managing and leading social service programs particularly in the field of settlement and integration, as well as working on equity, diversity and inclusion initiatives. I hold a BA and MA in anthropology and have previous experience in Colombia, Mexico and Ecuador working with local governments and universities in qualitative research and social inclusion projects.
My vision is to steer and influence systemic change through specific projects, initiatives and interventions. To generate a meaningful impact for the University community and facilitate the consolidation of a space where current and prospective students, faculty and staff feel safe, included and are treated equitably in all interactions with and within the institution. This vision includes a great deal of personal learning and desire to collaborate with partners and allies, as well as the intention of building on top of lots of great work different groups and individuals have already developed.
Melissa Villeneuve (she/her)
Communications Specialist, Equity, Diversity and Inclusion
I am a multi-faceted communications specialist and journalist. Currently, I provide support to the EDI office as a Communications Specialist. Born and raised in Lethbridge, I recently attained my Bachelor of Arts in Professional Communication (Honours) from Royal Roads University. I also hold a Diploma in Communication Arts (Honours) from Lethbridge College. I have a variety of experience in newspaper and magazine journalism, as well as digital storytelling campaigns, marketing and graphic design.
I'm passionate about communicating EDI initiatives and the important work being done to ensure a fair and equitable campus for all. I strive to ensure a sense of belonging where students, staff and faculty members can be their authentic selves within a shared campus community.
Katie DeLucia-Burk (she/her)
Projects Assistant & Gender Inclusion Consultant, Office of Human Resources,
working in collaboration with Equity, Diversity and Inclusion
Katie is a Registered Social Worker, holding a Bachelor in Social Work, whose work centres around community-based advocacy, trans-feminist theory and research, and developing resources and policies to support marginalized communities. She has spoken at several national conferences on topics related to gender and sexuality, including the 2023 Moving Trans History Forward Conference at the University of Victoria. Born in Connecticut, USA, she now lives in Lethbridge with her wife, Emily, and their cat, Remington.