The EDI Scholars program was established in 2021 and is designed to acknowledge and support individuals involved in EDI work at the scholarly level. The scholars will be engaging in projects that advance the University's EDI priorities and, when completed, share the information with the broader campus community.
2023-24 EDI Scholars
Applications closed.
As part of the University's ongoing commitment to build Equity, Diversity, and Inclusion (EDI) capacity across the institution we are pleased to open the call for applications for the 2023-2024 EDI Scholars program. The EDI Scholars program is an excellent opportunity to recognize and provide support for individuals who want to be and continue to be involved in EDI work at the scholarly level.
The EDI Scholars program will provide teaching reliefs or cover project costs in support of projects that advance equity, diversity, inclusion, and accessibility in the academy. These Scholars will be expected to share the learnings and information with the campus community with the goal of building our overall EDI institutional knowledge and capacity.
This year's program will continue to broaden the conversation by intentionally recognizing and supporting either well-established or emerging scholars from all backgrounds who are looking to build up their own knowledge and experience in equity, diversity, inclusion, and accessibility within the post-secondary environment.
2023-24 EDI Scholars
The 2023-24 EDI Scholars are Drs. Dawn Burleigh, Sean Fitzpatrick, Kara Granzow (BA '99), Jason Laurendeau, Rhiannon Mesler and Tracy Oosterbroek (BN '95, MSc(N) '09). Three EDI Scholars will undertake their projects beginning in the Fall 2023 Semester, and three in Spring 2024.
"I am excited to receive this award because it will enable me to complete some long-overdue work on accessibility. I hope that the status of EDI Scholar will help me to promote the importance of selecting accessible course materials, and to remind people that our commitment to EDI must include accommodations for those with disabilities."

Dr. Sean Fitzpatrick (Mathematics & Computer Science – Faculty of Arts & Science) — Fall 2023 EDI Scholar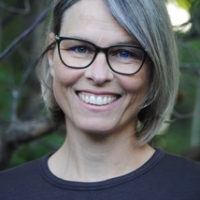 "Without the support of the EDI Scholars Program, this project (Walls to Bridges) would not be possible. Programs like this give much needed time and support for the work necessary to further open doors to post-secondary education."

Dr. Kara Granzow (Sociology – Faculty of Arts & Science) — Fall 2023 EDI Scholar
"I am very grateful to undertake this research with the support of the University of Lethbridge EDI Scholar program. This project will help understand the ways that fundamental beliefs about social structures shape support for charitable causes, and in particular those that serve people in need."

Dr. Rhiannon Mesler (Management (Marketing) in the Dhillon School of Business) — Fall 2023 EDI Scholar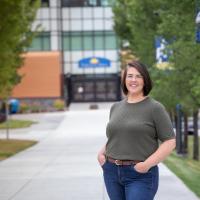 "Considering the Truth and Reconciliation Commission's calls to action in education, and a newly revised teaching quality standard in Alberta, all teachers are required to integrate Indigenous perspectives into their classrooms. This means faculties of education must do the same to ensure pre-service teachers are prepared. Being an EDI Scholar will afford me the opportunity to work with the amazing members of faculty and staff in education to create service opportunities that could connect with community, build relationships, support instructional capacity and meet the emerging needs of the field."

Dr. Dawn Burleigh (Indigenous Education – Faculty of Education) — Spring 2024 EDI Scholar
"My goal is to shed light on the processes by which individual faculty members engage in this work (indigenization of course offerings, teaching practices and curricula) – the barriers, challenges, and/or opportunities they experience. More broadly, I plan to contribute to vital conversations at the University of Lethbridge about what it means to reckon with the University as a colonial institution."

Dr. Jason Laurendeau (Sociology – Faculty of Arts & Science) — Spring 2024 EDI Scholar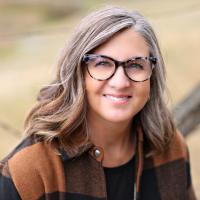 "... Lack of diversity among health-care providers has been shown to have a negative impact on the quality of care received by patients of minority or underrepresented groups. My project will examine and compare historical and post-implementation applicant and admission data to determine whether these strategies have a positive impact on the diversity of the student body, or further perpetuate barriers to application and admission for minority, underrepresented or marginalized applicants."

Dr. Tracy Oosterbroek (Nursing – Faculty of Health Sciences) — Spring 2024 EDI Scholar
2022-23 EDI Scholars
The 2022-23 EDI Scholar is Dr. Laura Keffer-Wilkes (MSc '12, PhD '16), an instructor in the Department of Chemistry and Biochemistry. Dr. Keffer-Wilkes' project is titled Women in STEM–Support Our Sisters and seeks to remove barriers that women in STEM (science, technology, engineering and mathematics) face and encourage younger women to consider STEM careers.
"The goal of my project is to use a cooperative model to reach out to women who are already at the University and work together to create a strong, safe environment and remove the isolation between departments. We also want to partner with young women and gender-diverse individuals to create safe spaces to learn."

Dr. Laura Keffer-Wilkes (MSc '12, PhD '16), Chemistry and Biochemistry
2021-22 EDI Scholars
The first recipients of the EDI Scholars program were Drs. Glenda Bonifacio, Sandra Dixon and Roy Golsteyn (BASc (BSc) '84).
Dr. Glenda Bonifacio (Women and Gender Studies) examined equity in international graduate students' education and training at the U of L. She analyzed current policies, practices and training to determine the gaps that may exist for international graduate students from different faculties.
Dr. Sandra Dixon (Education) designed a project to support the presence of new voices on campus and beyond and to link the University's commitment to equity, diversity and inclusion within academic work of all kinds.
Dr. Roy Golsteyn (BASc (BSc) '84, Biological Sciences) designed a project called EDI Pharm, which will help students connect scientific and traditional knowledge into their view of nature. His goals included formalizing a research program for Indigenous students that uses Blackfoot plant names and standard scientific approaches in equal measure. He also built awareness of the program by reaching out to youth in southern Alberta.
"Equity in international graduate education and training at the University of Lethbridge is a critical point of enquiry as a comprehensive university. I seek to examine equity towards international graduate students as a thrust in governance, administration, support and programming. In addition, I will explore gaps in policy and practice across faculties, perceived outcomes through student consultations and create a pilot EDI training module. I will also offer recommendations for a more integrated equity framework."

Dr. Glenda Bonifacio, Women and Gender Studies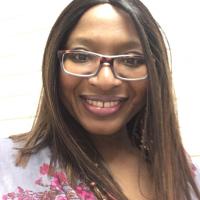 "As an EDI scholar, the project I am undertaking aims to shed light on the lived experiences of women in the academy who self-identify as Black, Indigenous and Women of Colour (BIWOC). Given our current national and international socio-political milieu, I strongly believe this work is warranted and timely. This award will afford me the opportunity to create a culturally safe space for racialized women — who are often silenced, dismissed, excluded, underrepresented, misrepresented, and/or misunderstood in the academic discourse — to share their stories."

Dr. Sandra Dixon, Faculty of Education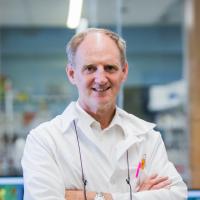 "Through our research on the chemicals from plants in the Prairie to Pharmacy Program, we have learned that our classical scientific approach provides an incomplete view. There are other ways to view our natural world that cannot be taken; they must be offered, earned and shared. My research laboratory embraces this approach of investigating nature and I'm working to ensure it's sustainable and accessible to all U of L students."

Dr. Roy Golsteyn (BASc (BSc) '84, Biological Sciences)
EDI Scholars Forum
On Thursday, May 11, the current and former EDI Scholars (2022-23 and 2021-22) presented their projects, learnings and experiences with the EDI Scholars Program during an open forum. Drs. Glenda Bonifacio, Sandra Dixon, Roy Golsteyn (BASc (BSc '84) and Laura Keffer-Wilkes (MSc '12, PhD '16) were each presented with a Certificate of Recognition for their achievements in advancing EDI in the ULethbridge community and beyond.

Congratulations to all the EDI Scholars!