Wed, Sep 15, 2021

7:30 pm

to

10:30 pm
This event is from the archives of The Notice Board. The event has already taken place and the information contained in this post may no longer be relevant or accurate.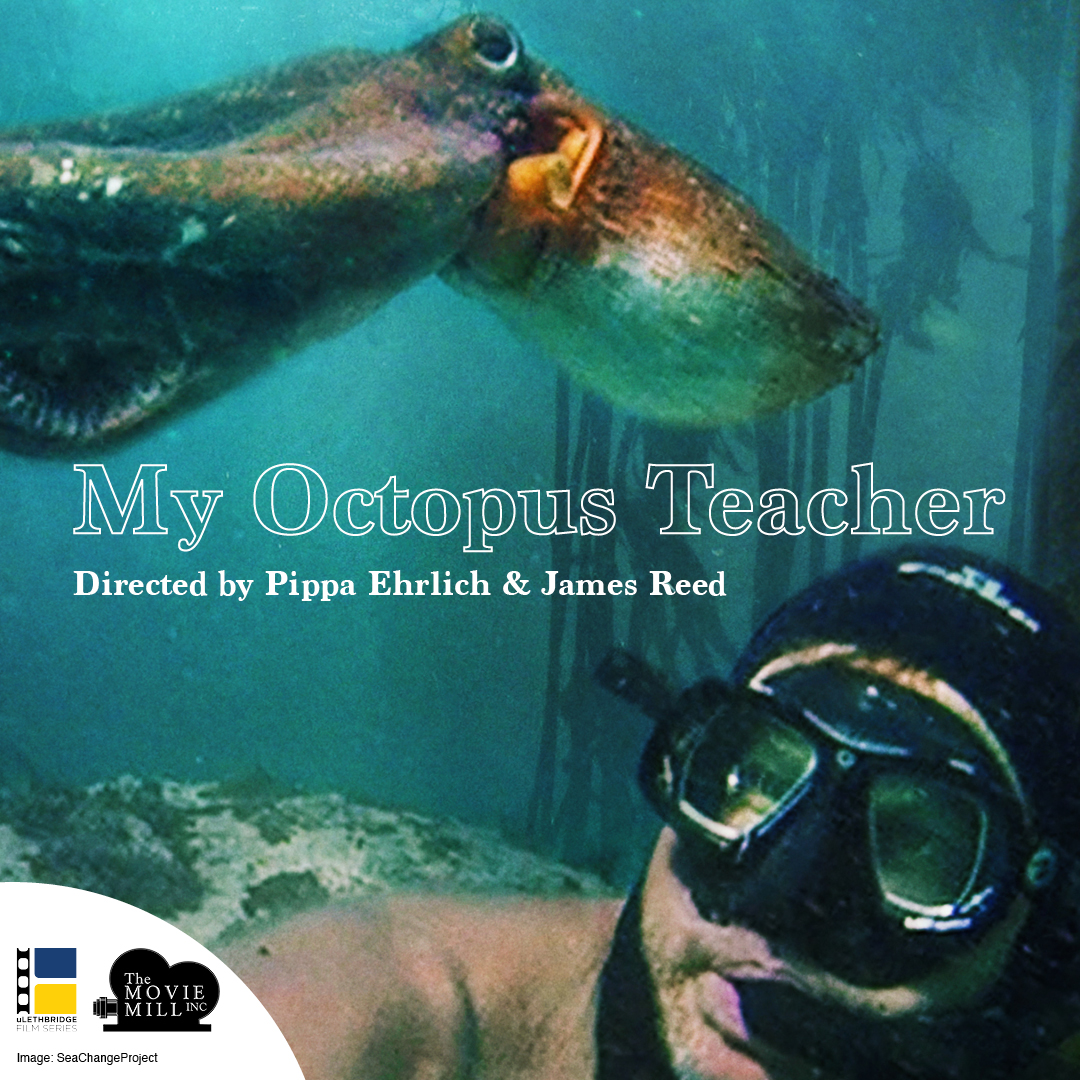 MY OCTOPUS TEACHER
(South Africa / Pippa Ehrlich & James Reed / 2020)
Hosted by Dr. Jennifer Mather (Psychology) 
Wednesday, September 15, 2021
7:30 pm
Movie Mill (1710 Mayor Magrath Drive South)
https://moviemill.com/movie/uleth-my-octopus-teacher
FREE ADMISSION!
This film shows us the friendship between a wild octopus and a filmmaker, and depicts his gradual understanding and love of the marine world as it takes him through the life of the octopus with its perils and accomplishments.
Winner of the 2021 Academy Award for Best Documentary Feature
"The footage is magnificent, and over the entire running time, I never grew tired of it." - Lisa Nesselson, France24
Rated G for material that is unlikely to disturb most viewers
View the trailer
Sponsored by the University of Lethbridge Faculty of Fine Arts & the Movie Mill
Contact:
finearts | finearts@uleth.ca | ulethbridge.ca/fine-arts/ulethbridge-film-series