Daily from Mon, Jun 12, 2023 to Mon, Jul 31, 2023 8:00 am to 8:00 am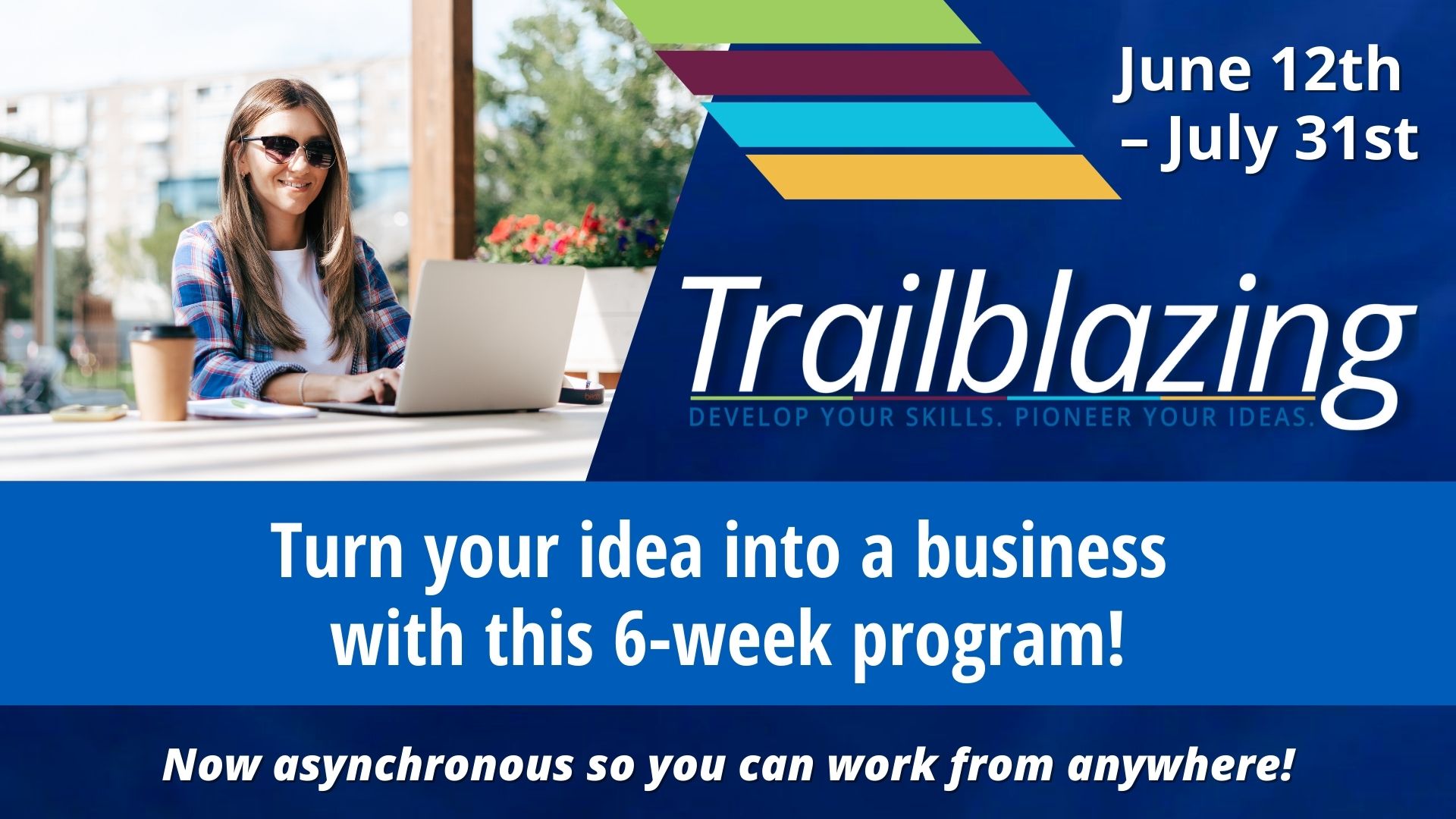 What is Trailblazing?
Are you tired of sitting on your idea, unsure of how to bring it to life? Unsure if your idea has what it takes to succeed? Perhaps you're looking to start a side hustle or a side gig to earn some extra income. Maybe you're considering contract work but want to refine your brand and offerings first. If these questions have been on your mind, look no further than Trailblazing - the ultimate early-stage entrepreneurship course!
Trailblazing is designed specifically for individuals who have the ambition to start their own business but lack the knowledge and guidance to get started. Our comprehensive program will take you through the initial steps of developing and refining your business idea. Whether it's defining your target customers and early adopters, understanding financial aspects and pricing models, or building your first prototype, Trailblazing equips you with the essential foundations for a successful business.
What sets Trailblazing apart is our commitment to supporting early-stage entrepreneurs in defining, validating and preparing their business ideas. We provide you with the tools, resources and expert guidance needed to transform your idea into a thriving venture. To give you a better idea of what to expect this summer, take a look at our past course syllabus.
Don't let your idea go to waste. Join Trailblazing and unleash your entrepreneurial potential today!
To learn more, visit: https://www.ulethbridge.ca/agility/trailblazing
To register, visit: https://uleth.qualtrics.com/jfe/form/SV_0f8ZZAIzxs9wWeG
Contact:
Layla Lahiji | layla.lahiji@uleth.ca | ulethbridge.ca/agility/trailblazing
Attached Files: