Wed, Oct 27, 2021

12:00 pm

to

1:30 pm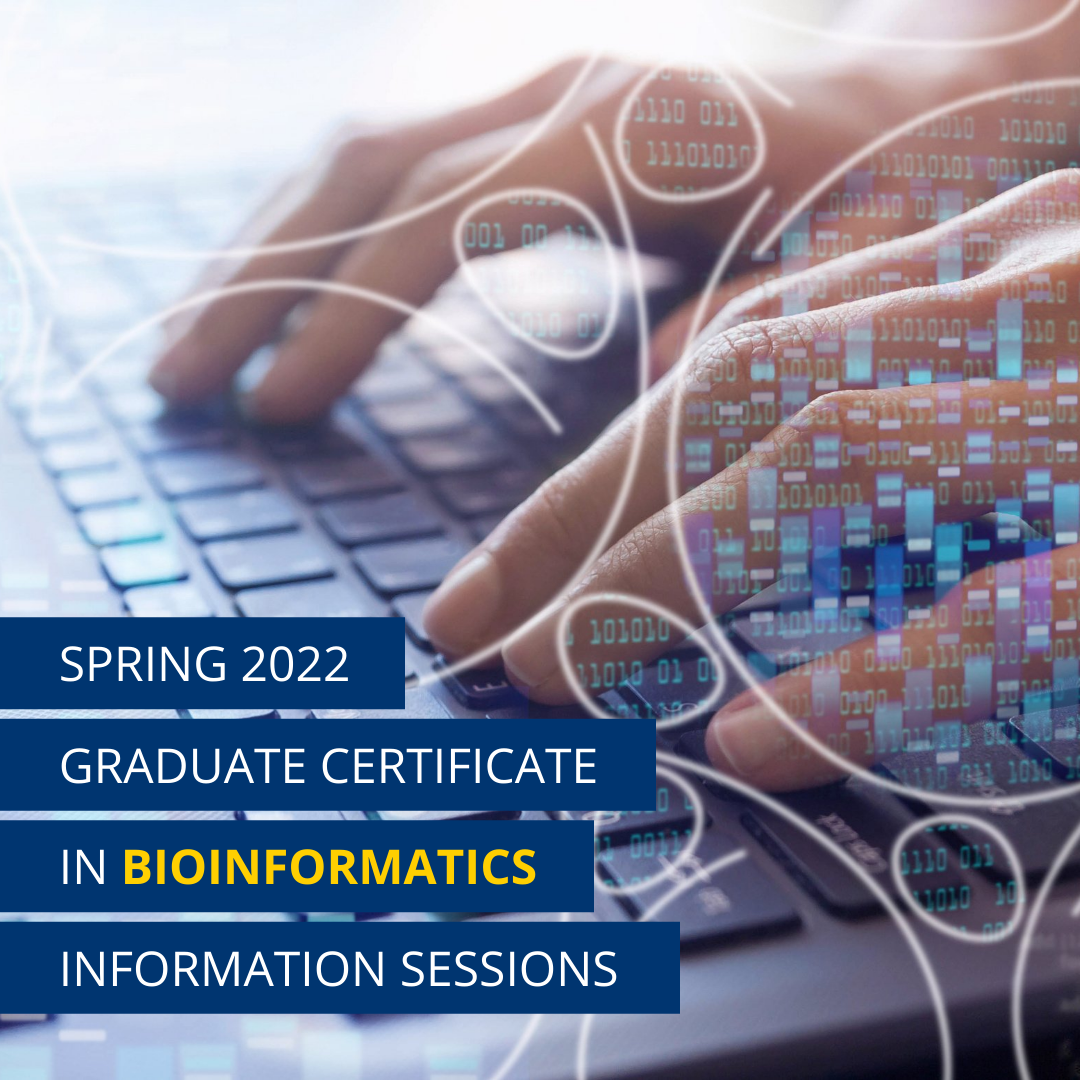 The University of Lethbridge's new Graduate Certificate in Bioinformatics will combine excellence in teaching with cutting-edge research.
Please join instructors, Drs. Athanasios Zovoilis and Angeliki Pantazi as they walk you through the exciting present and
future of bioinformatics. Learn more about the Graduate Certificate in Bioinformatics, including the courses, learning
outcomes and career pathways.
October 27 12-1:30 p.m. (MDT)
Join us on Zoom: uleth.zoom.us/j/94901173872
Bioinformatics combines computer programming, data analysis, and biology. This program will provide you with an
understanding of basic and advanced bioinformatics concepts and the wide range of possible applications in the health services sector and the agriculture industry.
Students should have an academic background in either life sciences (biological sciences, biochemistry, neuroscience,
genetics, microbiology, biotechnology, or a related field), or mathematics, computer sciences, or engineering (or a related field).
To learn more about the Graduate Certificate in Bioinformatics and to apply to the program before December 1, 2021, please visit: go.uleth.ca/gcbioinformatics
Contact:
Angeliki Pantazi | angeliki.pantazi@uleth.ca | (403) 329-2349
Attached Files: