Thu, Nov 2, 2023

1:30 pm

to

3:00 pm
This event is from the archives of The Notice Board. The event has already taken place and the information contained in this post may no longer be relevant or accurate.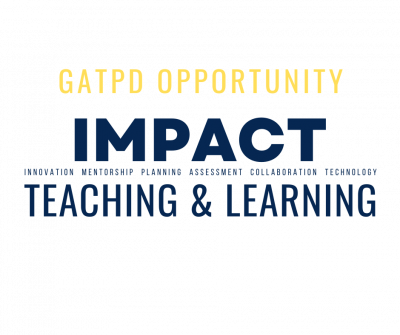 Course Design and Syllabus Development
In this first workshop Course Design and Syllabus Development, you will learn the basics of designing and developing a course for online and traditional delivery and creating your Course Outline. This series of workshops aims to support your professional development by encouraging critical reflection and best practices that support the teaching and learning needs of undergraduate students per the University of Lethbridge's high standards.
Instructor
Diana Lucía Letts-Piedrahita
Instructor & Teaching Development Facilitator
Teaching Centre and Agility - University of Lethbridge
Location
Teaching Centre L1126 (LINC)
Time
Thursdays, from 1:30 to 3 p.m
Contact:
Diana Letts | diana.letts@uleth.ca | 403-380-1856 | ulethbridge.ca/teachingcentre/graduate-assistant-professional-development-program