Sat, Jan 29, 2022 7:00 pm
to
Sat, Mar 26, 2022 5:00 pm
This event is from the archives of The Notice Board. The event has already taken place and the information contained in this post may no longer be relevant or accurate.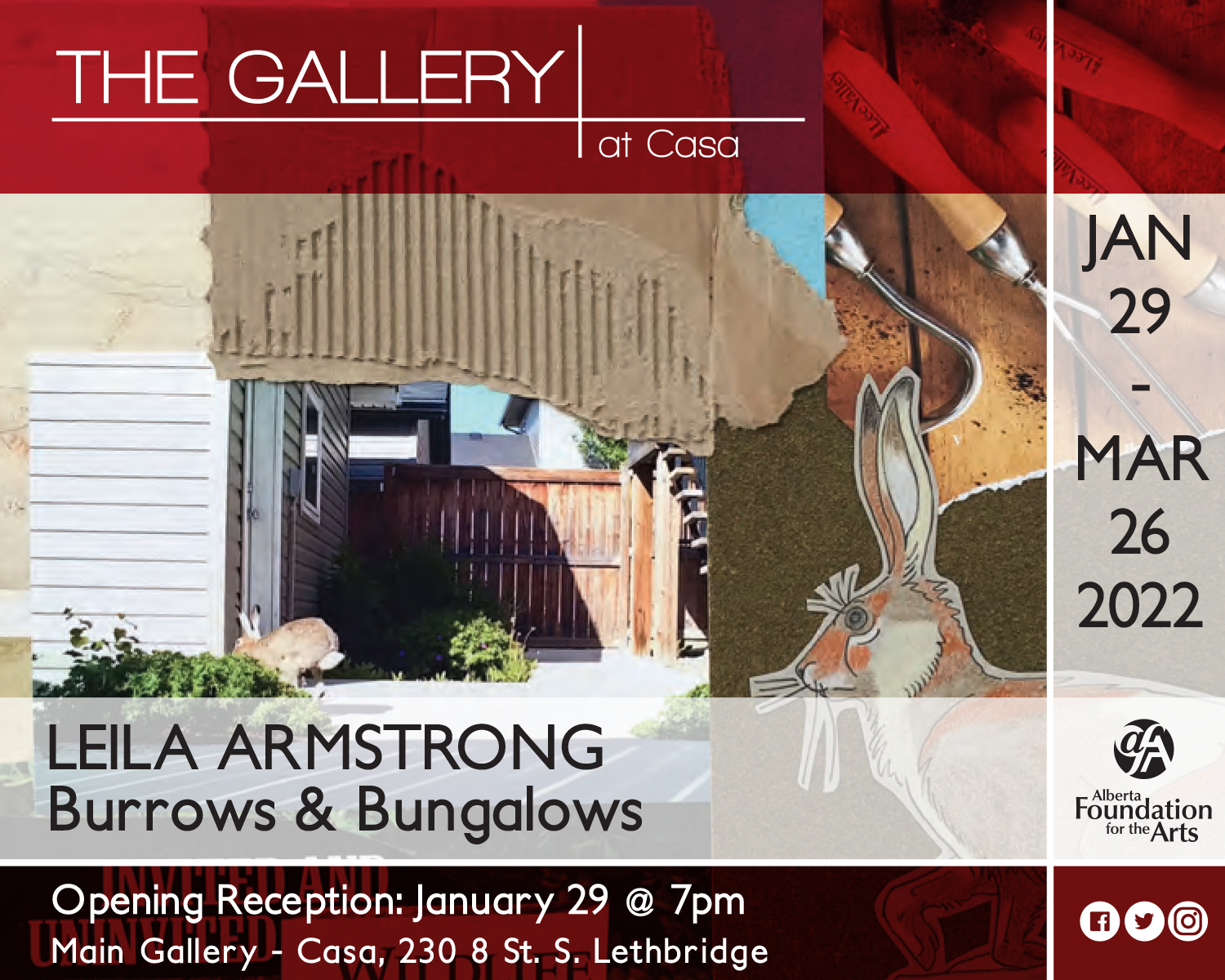 Leila Armstrong, a U of L PhD candidate, is undertaking her second art exhibition addressing urban wildlife within Lethbridge city limits. Curated by Darcy Logan, Burrows & Bungalows opens at Casa on Saturday, Jan. 29 and runs through to March 26, 2022.
This body of work picks up where her 2019 Backyard Wilderness exhibition at the Helen Schuler Nature Centre left off. Armstrong is presenting collage pieces depicting common backyard animals, a taxidermized raccoon rummaging through trash, a family of wooden skunks, and a magpie "table." The intent is to have viewers pause to consider their relationship to the animals that visit their yards.
"Given that 81 per cent of Canadians reside in urban centres, it is important to understand how city dwellers define and interact with urban wildlife and wilderness," Armstrong says. "Through an investigation into the urban ecology of Lethbridge, my aim is to challenge people to rethink their conceptions of nature as detached from our daily lives."
The collages in this show were done during an artist's residency at the University's Gushul Studio in the Crowsnest Pass in June 2021.
For more information, contact Darcy Logan, curator, Casa arts center, at gallery@artslethbridge.org or call (403) 327-2272.
Contact:
caroline.zentner | caroline.zentner@uleth.ca