Thu, Jan 26, 2023

6:00 pm

to

7:00 pm
This event is from the archives of The Notice Board. The event has already taken place and the information contained in this post may no longer be relevant or accurate.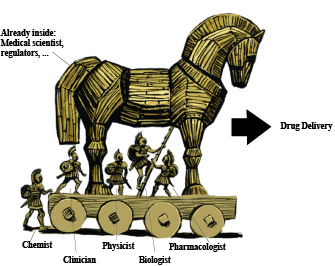 Please join the Department of Psychology & PSYENCE Publishing Society for a public talk with Dr. David Healy.
Dr. Healy's talk will focus on the scientific problems with the clinical literature on psychotherapeutic drugs and the deeper problems with clinical trials by taking a critical look at how data are selectively used by Big Pharma. The aim is to provide people with a framework for understanding the apparent evidence from company clinical trials so they have a better basis for navigating the perils of contemporary medicine. 
Dr. Healy, a Professor in the Department of Family Medicine at McMaster University, is a Psychiatrist, Psychopharmacologist, scientist, and author. His main areas of research are: adverse effects of treatment; clinical trials in psychopharmacology; and, the impact of psychotropic drugs in our culture.
Date: Thursday, January 26, 2023
Time: 6:00pm
*Book signing to follow*
Contact:
Erin Cooke | erin.cooke@uleth.ca | (403) 329-2235 | ulethbridge.ca/artsci/psychology