Thu, Dec 2, 2021

7:00 pm

to

8:30 pm
This event is from the archives of The Notice Board. The event has already taken place and the information contained in this post may no longer be relevant or accurate.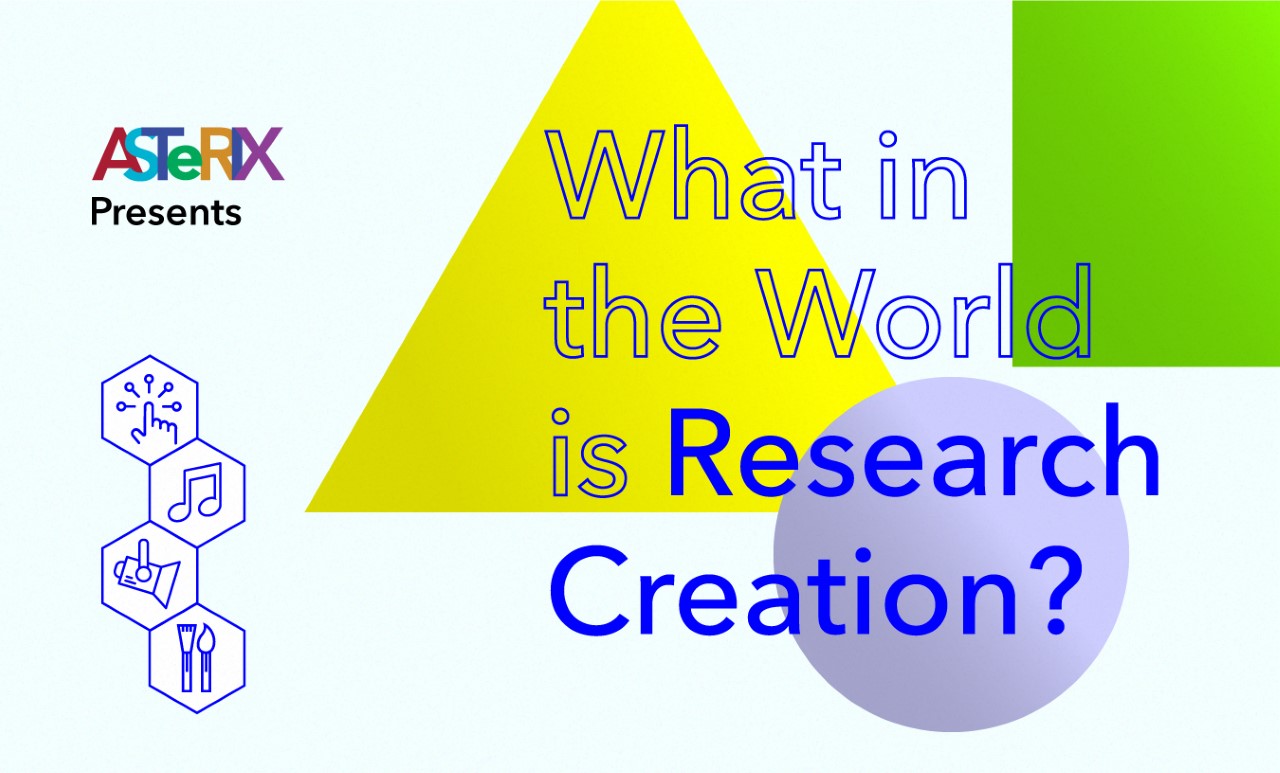 What in the World is Research-Creation?!
December 2, 2021 — 7 - 8:30 p.m. on Zoom 
It's research! 
It's creation! 
No, it's research-creation!  
Wait, what's that?  
Join host and Asterix graduate assistant, Jaime Johnson, with Master of Fine Arts students Jaimee Jarvee, Christina Milinusicand Carla Simon as they explore research and creation in the arts through the lens of their own work and processes. The term and methodology of research-creation recently gained significant recognition and popularity; however, its meaning varies even to many people who use it to describe their own work. This informal discussion visits the many paths and terms surrounding this topic including practice-based research, research-based practice and more. They will also consider and discuss how student artists define their work, communicate their practices, and present their research and creation to those inside and outside the arts. 
Register here for this free event: 
https://uleth.zoom.us/meeting/register/tJAkdemhrDIiGNXjaOIs5vJ0OOvvO3jAZkc2
 As part of our student event series, Intersections, this event focuses on the student experience, however, all are welcome!
Contact:
Jaime Johnson | jaime.johnson@uleth.ca | blogs.ulethbridge.ca/asterix