Wed, Apr 15, 2020

12:00 pm

to

1:00 pm
This event is from the archives of The Notice Board. The event has already taken place and the information contained in this post may no longer be relevant or accurate.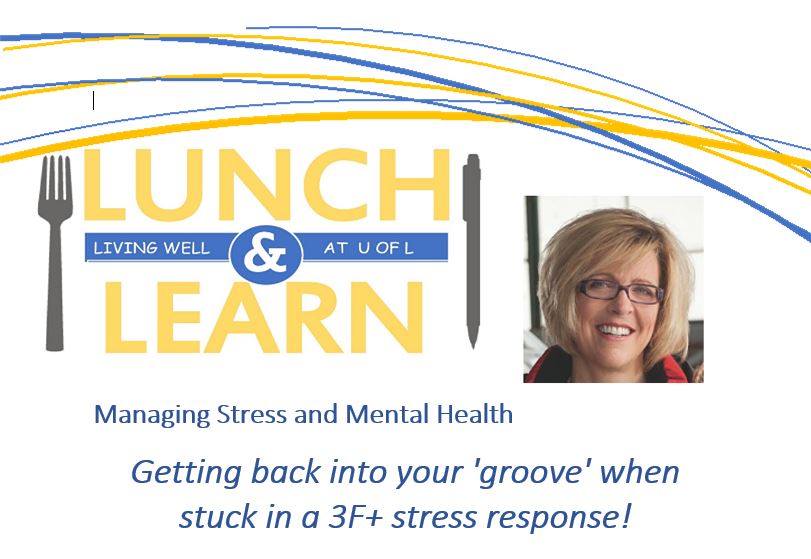 Dr. Dawn McBride, a registered psychologist and U of L counselling psychology professor, will be talking about mental health and managing stress in this first Zoom session of Lunch & Learn on Wednesday, April 15 at noon. She will provide advice on how to manage your stress response and get back in your groove.
Anyone interested in attending this Lunch & Learn session on Zoom is asked to register at Wellness & Recognition or by email at Wellness@uleth.ca. The Zoom address will be provided when your attendance is confirmed.
Room or Area:
Zoom Address will be provided
Contact:
Suzanne McIntosh | suzanne.mcintosh@uleth.ca | (403) 332-5217 | uleth.ca/hr/wellness