Fri, Jun 16, 2023 9:00 am
to
Sat, Oct 21, 2023 4:30 pm
This event is from the archives of The Notice Board. The event has already taken place and the information contained in this post may no longer be relevant or accurate.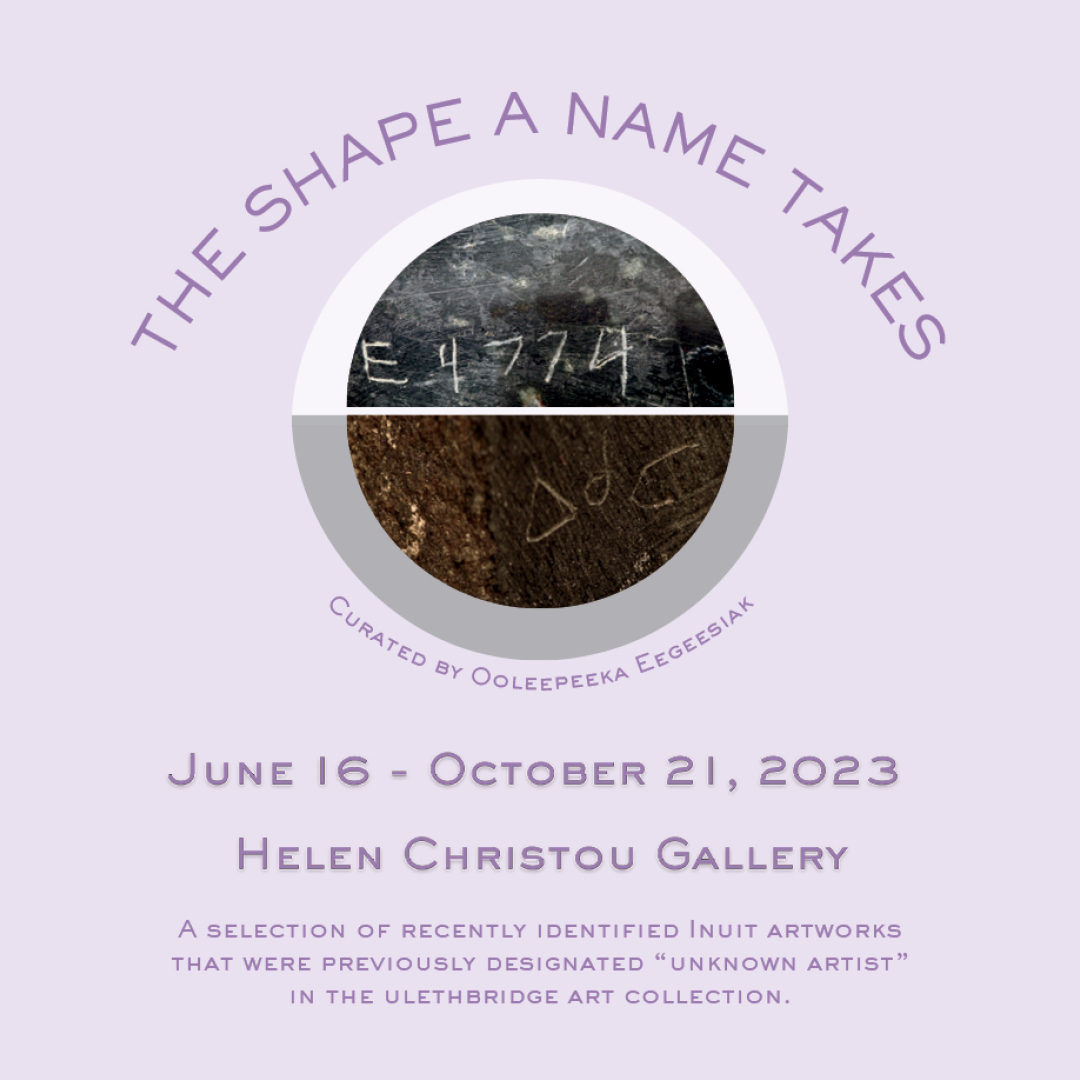 The Shape a Name Takes
Christou Gallery
June 16 – October 21, 2023
Curator: Ooleepeeka Eegeesiak
In 2022 and 2023, 38 Inuit artworks designated "unknown artist" in the University of Lethbridge collection were able to be identified through Inuktitut syllabics and disc numbers.
Room or Area:
Christou Gallery (Level 9)
Contact:
Art Gallery | artgallery@uleth.ca | artgallery.uleth.ca