Tue, Jan 29, 2019

12:15 pm

to

1:00 pm
This event is from the archives of The Notice Board. The event has already taken place and the information contained in this post may no longer be relevant or accurate.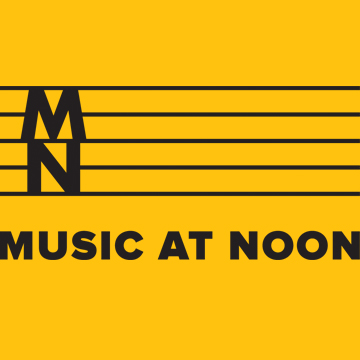 Music at Noon Series 
Ladom Ensemble
January 29, 2019 
12:15 pm, University Recital Hall 
Free admission, everyone welcome! 
Ladom Ensemble engages the audience with energetic performances that mingle cultural and musical stories. With a unique combination of instruments consisting of accordion, world percussion, cello, and piano, they create a distinct yet accessible sound with influences drawn from Iran, the Balkans, Argentina, Turkey, and Russia.
The eclectic cultural richness of Ladom Ensemble's music is a reflection of Canada's cultural diversity. Like the vibrant colours of a beautifully woven Persian carpet, the intricacies of an Iranian stone mosaic enveloping an ancient building, Ladom's sound is drawn from the old and brought into a contemporary presentation. Like the traditions of music from that region, Ladom also relies on the equal balance of both structure and improvisation.
The elasticity of styles is the musical foundation of these four musicians and their vast experiences create a new sound and experience that will be appeal to all audiences. The musicians met in Toronto and quickly realized that they shared a passion to create a sound that draws from their unique musical experiences. A sound that would incorporate inspirations from Argentinian jazz, classical tango, Serbian folk dance, Persian classical dulcimer, amongst others. Ladom was formed, not to define or represent one specific tradition, but rather, to express what is a modern and authentic Canadian experience, a musical identity blossoming from many sources that reflect a beautiful new world. As critic Michael Vincent of musicaltoronto.org wrote, "Toronto's Ladom Ensemble is not your typical chamber group. In many ways, they represent a changing definition of chamber music which sees musicians increasingly looking away from a purely Eurocentric purview…They can play pretty much anything."
Consisting of founding member Pouya Hamidi on piano, accordionist Michael Bridge, cellist Beth Silver, and Adam Campbell on percussion, Ladom's recent and upcoming projects includes recording their second full-length album and collaborating with Aga Khan on a children's project based on Rumi's Fables. Ladom has won three tours by Jeunesses Musicales Canada (September 2017 and April 2019), Debut Atlantic (April 2018) and Prairie Debut (January-February 2019). More tours are scheduled, as Ladom continues to spiral upward and outward into the Canadian music scene.
Contact:
finearts | finearts@uleth.ca | uleth.ca/fine-arts