Mon, Mar 6, 2023 10:30 am
to
Mon, Mar 27, 2023 3:30 pm
This event is from the archives of The Notice Board. The event has already taken place and the information contained in this post may no longer be relevant or accurate.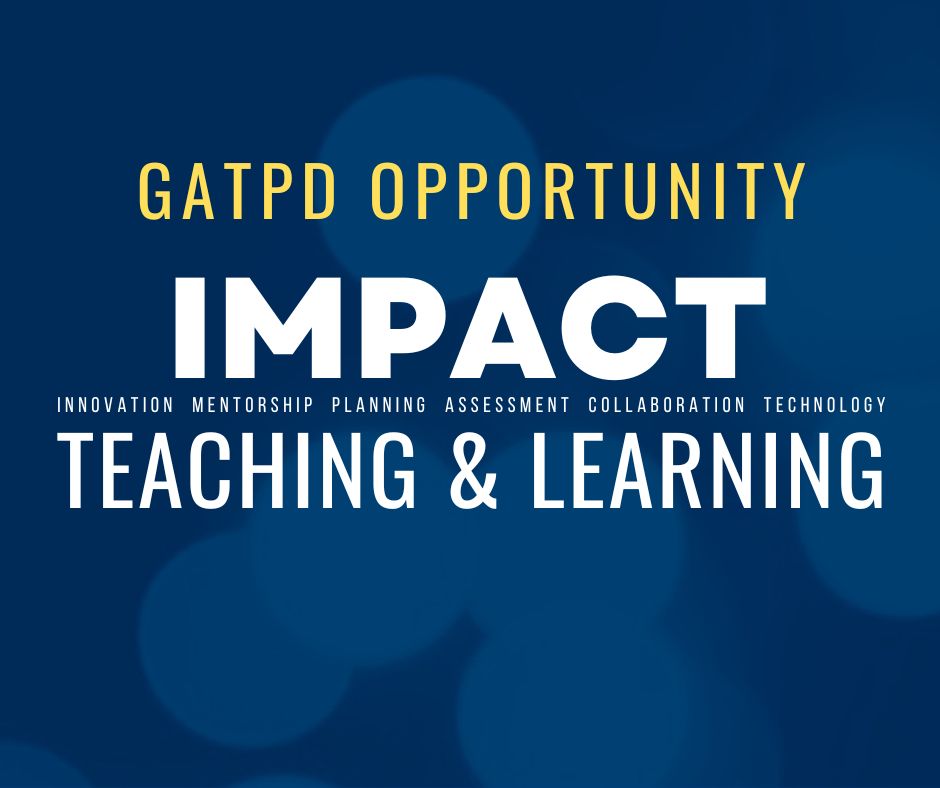 The name of our workshop, IMPACT, stands for Innovation, Mentorship, Planning, Assessment, Collaboration and Technology in Teaching and Learning. This workshop is designed to support graduate student professional development through critical reflection and application of best practices in teaching and learning.
In this workshop, you will learn essential skills such as class design, syllabus development, educational assessment, class/lesson planning, and class management. These skills are crucial for success as a future educator.
Through interactive sessions and hands-on activities, you will develop a deeper understanding of how to create engaging and effective learning experiences for your students. We will provide you with the tools and strategies you need to succeed in the classroom.
By participating in this workshop, you will be able to design effective syllabi and assessments that align with your course learning objectives. You will also learn how to plan and deliver engaging and effective lessons that meet the needs of your students. Additionally, you will gain the skills necessary to manage your classroom effectively and create a positive learning environment for your students.
Workshops will be offered on Mondays at two different times.  Both sessions held on the same day are the SAME workshop, please only register for one. 
Our Four Core IMPACT Workshops:
Course Design and Syllabus DevelopmentMarch 6  | 9 to 10:30 a.m. & 2 to 3:30 p.m.
 
Educational AssessmentMarch 13 | 9 to 10:30 a.m. & Noon to 1:30 p.m.
 
Class/Lesson PlanningMarch 20 |  9 to 10:30 a.m. & 2 to 3:30 p.m.
 
Class Management StrategiesMarch 27 |9 to 10:30 a.m. & 2 to 3:30 p.m.  
Contact:
Teaching Centre | teachingcentre@uleth.ca