Fri, Nov 3, 2023

2:00 pm

to

4:00 pm
This event is from the archives of The Notice Board. The event has already taken place and the information contained in this post may no longer be relevant or accurate.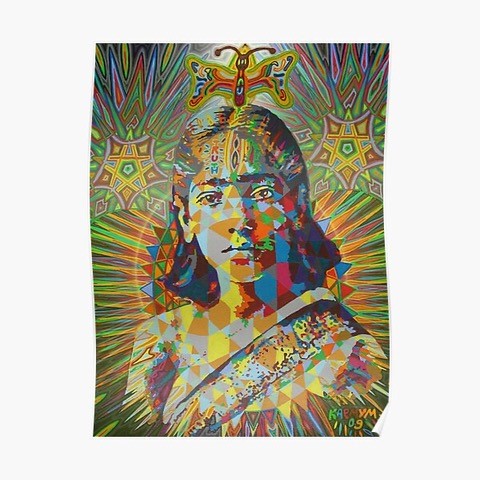 The Department of History and Religion Colloquium Series
presents:
Understanding "What Is":  The Krishnamurti-Factor in the Neo-nondual Spirituality Movement (NSM)
Dr. Hillary Rodrigues
Friday, November 3, 2023
2 PM MST
Room C640
Refreshments provided.
The Neo-nondual Spirituality Movement (NSM) has generally been subsumed within the very broad category of New Religious Movements (NRMs). Its adherents are mostly conflated with those who identify as "spiritual but not religious" (SBNR). However, situating the NSM within these overly broad or fuzzy groupings impedes it from being recognized as a distinctive movement, one worthy of deeper examination by students of religion. In alignment with its classical antecedents, such as Advaita Vedanta, from which the term "nondual" is derived, the modern movement promotes a pivotal realization in which all dichotomies, particularly those distinguishing "self" from "other" are transcended. And yet it appears to part ways with its classical counterparts in telling manners. This talk explores the nature of the NSM by tracing its relatively young history, from the teachings of its recognized patriarchs such as Ramana Maharsi and Nisargadatta Maharaj to contemporary teachers such as Eckhart Tolle, Adyashanti, and Mooji. My ongoing research suggests that certain characteristics of the NSM, such as its disdain for conventional spiritual techniques, may derive from the teachings of Jiddu Krishnamurti, whose influences are challenging to ascertain or quantify.
Brief Bio
Hillary Rodrigues (Ph.D. McMaster) is Professor Emeritus of Religious Studies at the University of Lethbridge. Aligned with his project on the pedagogy of Religious Studies, he has published The Study of Religion: A Reader and the soon to be released Introduction to the Study of Religion, 2e (both co-authored with John Harding). He has authored Ritual Worship of the Great Goddess and coedited Nine Nights of the Goddess, both volumes focused on the Hindu festival of Navaratri. He is a recipient of the Board of Governors Chair in Teaching and the Distinguished Teaching Medal.
Contact:
Jenny Oseen | oseejs@uleth.ca | 403-329-2551