Daily from Thu, Mar 26, 2020 to Fri, Mar 27, 2020 7:30 pm to 9:30 pm
This event is from the archives of The Notice Board. The event has already taken place and the information contained in this post may no longer be relevant or accurate.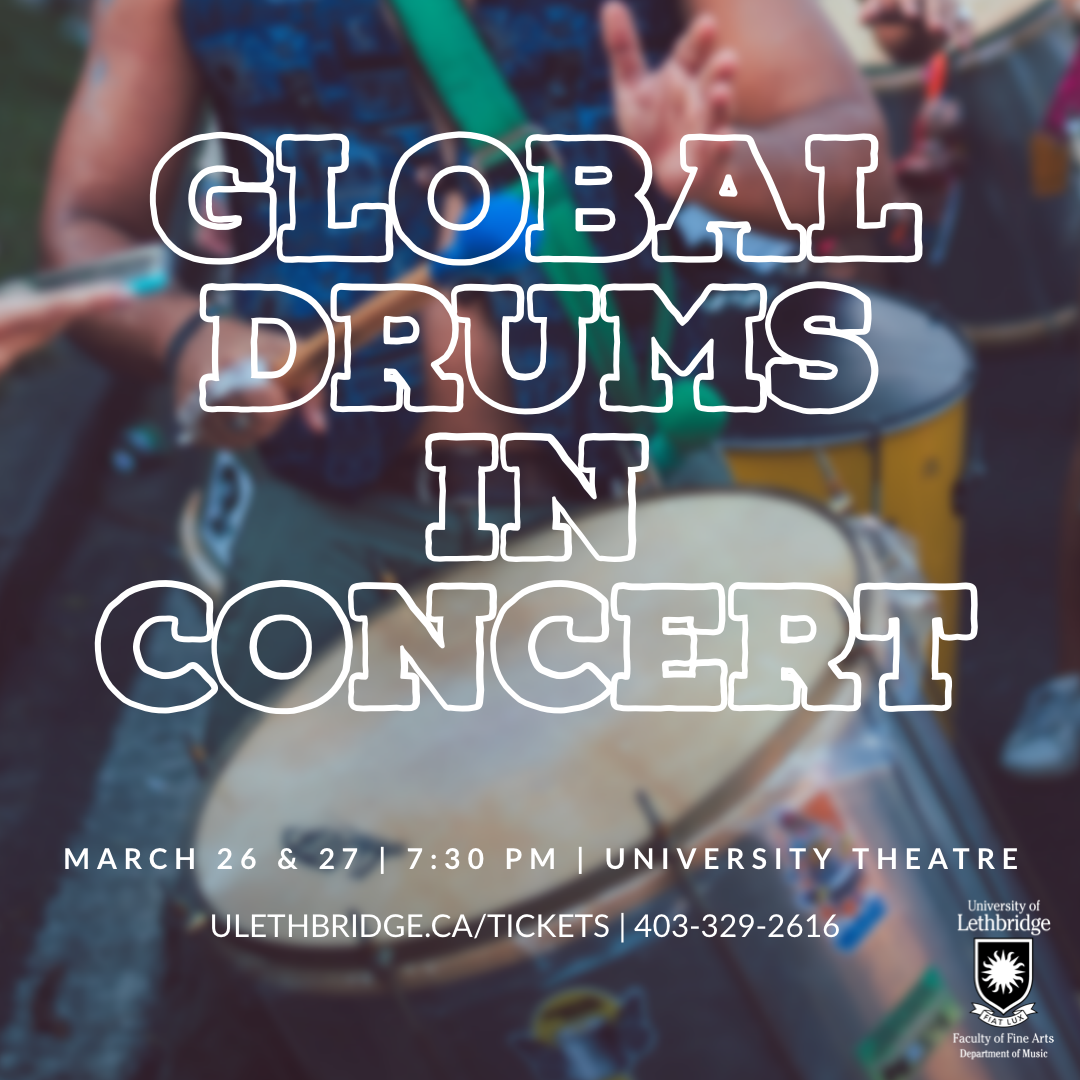 UPDATE FROM THE University of Lethbridge Box Office:
On March 12, 2020, the Alberta Government recommended the cancellation of events over 250 people and any event of 50-250 people that doesn't allow for proper risk mitigation, including social distancing. For this reason, we have made the responsible decision to cancel all our performances for the Spring 2020 term.
For a complete listing of all Faculty of Fine Arts event cancellations, which includes non-ticketed performances, exhibitions and lectures go to: https://www.ulethbridge.ca/fine-arts/events
Thank you for your patience during these extraordinary times. As the situation is evolving rapidly, we cannot give specific details about any alternative performances or potential rescheduling. We will provide updates as they happen, including options regarding refunds or exchanges to future ticketed events. For urgent inquiries, please email the Box Office: boxoffice@uleth.ca
To keep informed of all Faculty of Fine Arts news, events and more, please consider subscribing to our e-newsletters: uleth.ca/fine-arts/community/e-newsletters
We will reach out to all ticket holders in the weeks to come. Take care of yourself, your family and your neighbours.
________________________
Experience the energy of Global Drums! This powerful ensemble, of both community and student members, presents the world to its audiences, through samba, steel band, Brazilian, Taiko, African, Chinese and chamber percussion styles. Under the direction of Adam Mason, this ensemble has thundered across stages around the world.
Sign up for our monthly e-newsletter to stay up to date with all Faculty of Fine Arts events!
Sign up at: uleth.ca/fine-arts/community/e-newsletters
You can unsubscribe at any time!
Contact:
University Theatres | boxoffice@uleth.ca | 403-329-2616 | ulethbridge.ca/fine-arts/events