Fri, Oct 18, 2019

12:00 pm

to

12:50 pm
This event is from the archives of The Notice Board. The event has already taken place and the information contained in this post may no longer be relevant or accurate.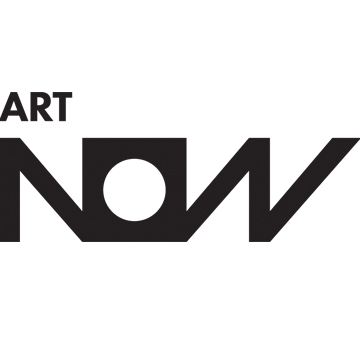 Art NOW presents Verena Issel
Different glasses and classes
Noon, October 18, 2019
Free admission, everyone welcome!
In this lecture, Issel talks a bit about her work and a lot about room installations and sculptures, about the problems of categorisations, German rural traditions and Papua New Guinean dances, Japanese brothels and the male gaze, Roman hipsters and drug addicts, palm trees, design solutions, cultural misunderstandings, dirt, machos and nachos, soviet art and the forbidden love of it, plastic fetish and more.
Biography
Verena Issel achieved her Diploma of Fine Arts at HfBK Hamburg, Faculdade de Belas-Artes Lisboa, Portugal and China Academy of Arts Hangzhou, China. She also holds a Master of Classical Philology (Latin and Greek) and Art Pedagogics of the University of Hamburg.
Her modus operandi is primarily installations playfully executed, comprised of sculptural objects that retain an ephemeral quality, using materials such as foam, styrofoam, plastic or felt. Objects and materials are examined and merged into new constellations with videos and paintings. Everyday objects and ancient historical treasures are confronted with their meaning in contemporary culture. Her objects become social or antisocial, intruders or metaphors, - space holders for people's consumption and behavior of the public and the private.
Issel has exhibited in places such as LWL Museum /Westfälischer Kunstverein (Münster, DE), Kunstnernes Hus (Oslo, NO), Trafo Kunsthall (Asker, NO), GAK (Bremen, Germany), KOOSHK Gallery (Teheran, IR), Haus am Lützowplatz (Berlin, DE), Zarya Center for Contemporary Art, (Vladivostok, RU), Oechsner Galerie (Nürnberg, Germany), UPV gallery (Seoul, KOR), Sema Nanji (Seoul, KOR), C.A.P. Kobe (JP), Treasure Hill Gallery One (Taipei, Taiwan), Swatch Art Peace Hotel Art Gallery (Shanghai, CN), Galerie Dorothea Schlüter (HH), Galerie Melike Bilir (HH) and others.
Her work is represented by House of Egorn Gallery and Galerie K'.
Verena Issel's website: verenaissel.com
We acknowledge the support of the Canada Council for the Arts.
Nous remercions le Conseil des arts du Canada de son soutien.
Contact:
finearts | finearts@uleth.ca | uleth.ca/fine-arts