Fri, Mar 22, 2019

12:00 pm

to

12:50 pm
This event is from the archives of The Notice Board. The event has already taken place and the information contained in this post may no longer be relevant or accurate.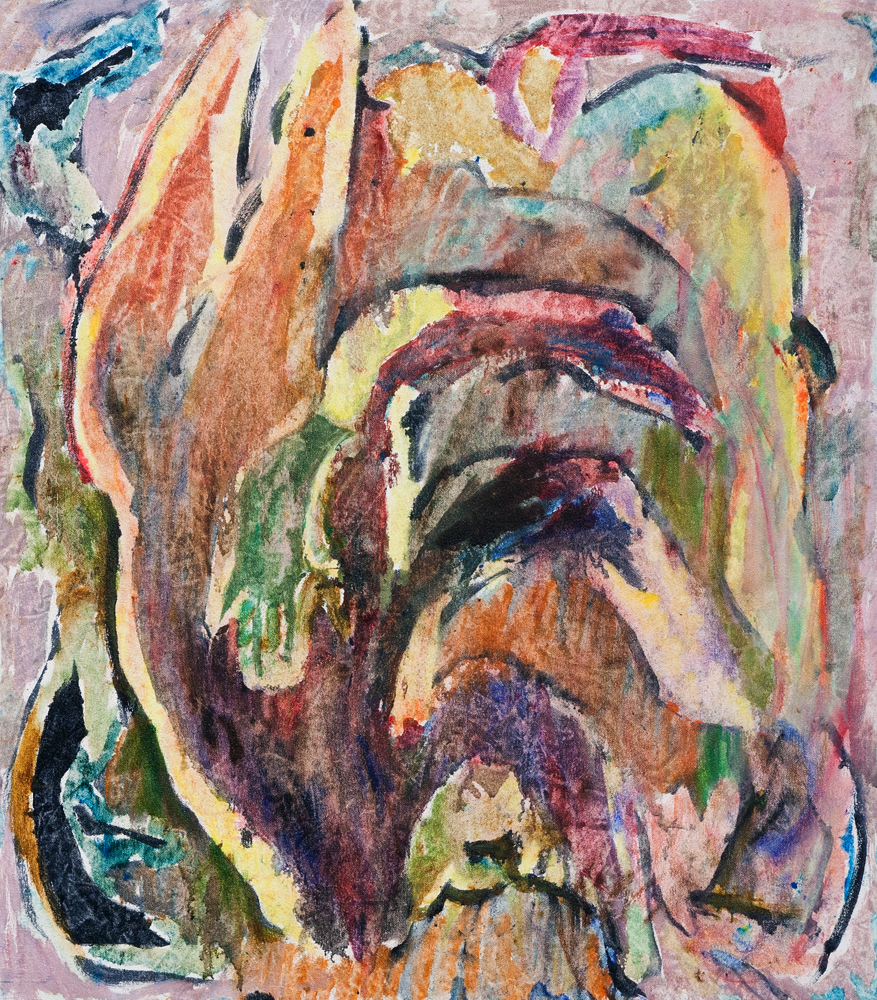 Art NOW series presents Kim Neudorf
something like
12 pm | March 22, 2019
University Recital Hall
Free admission, everyone welcome!
Neudorf's writing and painting practice is informed by the concept of refusal as a tactic, ethics, and daily practice. These ideas were initially explored in collaboration with artist Liza Eurich through a text entitled "swarm." This dialogical work explored notions of refusal as both a mechanism of orientation and as a tool for agency.
Most recently, this research has explored refusal within the larger concept of "something like" as a willful refusal of wholeness, or failure to (per)form. To designate a thing, an orientation, a desire as "something like" is to signal an arrival and an unfolding of terms in pieces, across time, and without having a visible ground. This refusal of resolution – or refusal to 'matter' – undermines a unity of form and meaning, allowing the vacillation of "something like" to be the location of an authentic way of being.
In Neudorf's painting and writing, content is shaped by processes of collage, abstraction, and autobiographic iconography. Ethically and materially, her work acts out a suspicion of clarity and immediacy, actively seeking to undo easy legibility in order to honor the daily, more complicated modes of visibility and existence.
Kim Neudorf is an artist and writer based in London (ON). She completed her BFA from Alberta College of Art and Design in 2005 and her MFA from Western University in 2012. Neudorf attended the Optic Nerve Thematic Residency at the Banff Centre for the Arts in 2005, and in 2011 she was named one of 15 semi-finalists in the 13th RBC Canadian Painting Competition. Her writing and paintings have appeared most recently at Support project space, London (ON); DNA Gallery, London (ON); Paul Petro, Toronto; Franz Kaka, Toronto; Forest City Gallery, London (ON); Modern Fuel Artist-Run Centre, Kingston; Evans Contemporary Gallery, Peterborough; and Susan Hobbs Gallery, Toronto. In the Fall of 2014 she curated balloon / portal / starres / fiends at DNA Gallery, an exhibition of works responding to a short story by Donald Barthelme.
Image Credit: Kim Neudorf, Untitled, oil on canvas, 22" x 25", 2017.
We acknowledge the support of the Canada Council for the Arts, which last year invested $153 million to bring the arts to Canadians throughout the country.
Nous remercions le Conseil des arts du Canada de son soutien. L'an dernier, le Conseil a investi 153 millions de dollars pour mettre de l'art dans la vie des Canadiennes et des Canadiens de tout le pays.
  
Can't make it to campus for the lecture? Catch the livestream at Casa.
Contact:
finearts | finearts@uleth.ca | uleth.ca/fine-arts