Fri, Jan 9, 2015

12:00 pm

to

1:00 pm
This event is from the archives of The Notice Board. The event has already taken place and the information contained in this post may no longer be relevant or accurate.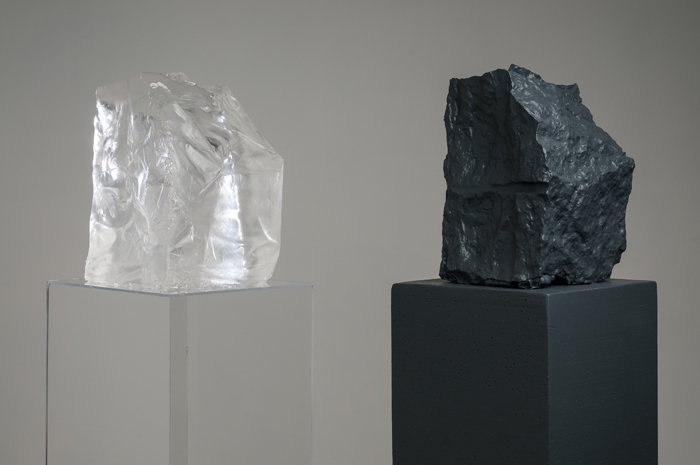 Among all possible
Chloé Desjardins' pieces give rise to questions concerning their own status, contexts and origins.  In this lecture she summarizes her most significant works and addresses the premises and internal logic of her artistic practice. She discusses her academic and professional evolution, highlighting different influences and pointing out the challenges tied to process. Above all, choice is the central issue embodied in her sculptures: among all possible, how to choose what we want to talk about, how to settle on a form, a medium, a material? Essential to all artistic practices, these problems become the very subject of her work.
Biography
Born in 1984, Chloé Desjardins completed her BFA (2009) with distinction, in studio arts at Concordia University.  During her program, she received multidisciplinary training in fine arts. Her MFA (2011), in creation at the School of Visual and Media Arts, University of Quebec in Montréal (UQAM), allowed Chloé Desjardins to carefully study and deepen her knowledge of casting and moulding techniques. Now, sculpture is taking up more and more space in her practice.
Over the last few years, she has participated in a number of group and solo exhibitions at different artists run centers, galleries and artistic events in Montréal, the province of Quebec, and across Canada. Among other things, she took part in an artist residency at the Banff Center (2013) and was shortlisted for two public art competitions in Montréal. She was awarded project grants from Canada Council for the Arts, Quebec Council for the Arts and recently, the Plein sud Award. Her work is part of public and private art collections (Prêt d'œuvres d'art collection of the Musée national des beaux-arts du Québec, Montréal municipal art collection), and in-depth articles on her work were published in different art magazines, art blogs and newspapers. Chloé Desjardins is on the board of directors of B-312 artist-run center and has participated at numerous programming committees and benefit art auctions.
chloedesjardins.com
facebook.com/desjardinsart
Chloé Desjardins,Presence et absence, 2013, Foam, paint, Plexiglas, wax, transparent resin. Photo courtesy of artist.

We acknowledge the support of the Canada Council for the Arts, which last year invested $157 million to bring the arts to Canadians throughout the country.
Contact:
Naomi Sato | satony@uleth.ca