Fri, Jan 26, 2018

12:00 pm

to

12:50 pm
This event is from the archives of The Notice Board. The event has already taken place and the information contained in this post may no longer be relevant or accurate.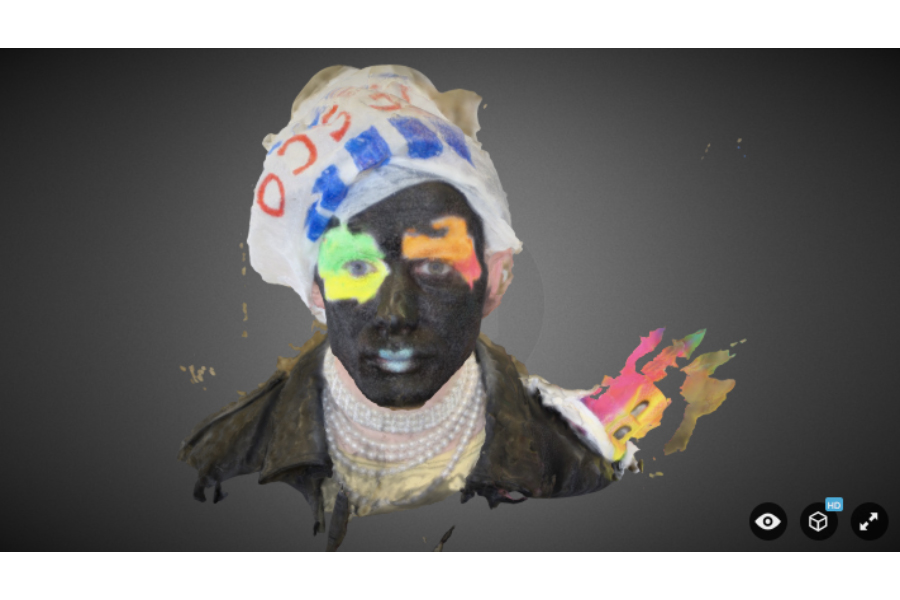 Out of Our Skins
The adoption of 3D imaging techniques into fine art practice redefines conventional typological distinctions, including image and object categories, and proposes new methods of composition and aggregation. How do the instrumental tools of technologized sensing inflect knowledge production? Archaeological imaging practices, in this case photogrammetry, have been brought into the apparatus of art practice producing technical objects with a distinct and contingent temporality that operates between the mnemonic and the affective. What might be produced and deduced from accidental outcomes of the 3D process and through provocative misapplications?
Data objects and algorithmic cultures produce entirely new paradigms for artists, dissolving conventional disciplinary boundaries, producing temporal slippages and material problems. If digitised 'pre-historical' objects take on new lives, economies and qualities, and post-historic (contemporary) informatics cultures produce new materialities and collectivities, then my research seeks to articulate the interplay between the forensic practices of archaeologists and the pathologised spaces, weaponised imaging and vernacular modelling of gaming communities. 
Louisa Minkin is an artist based in London, UK. Her work includes collaborations with Francis Summers as LM/FS, and with Ian Dawson, Andrew Jones and Marta Diaz-Guardamino on 'Making a mark: imagery and process in the British and Irish Neolithic', the first holistic analysis of decorated artefacts from the British and Irish Neolithic period.
Recent work has been included in events at Ashkal Alwan, Beirut; ICA, London; Modern Art Oxford; and CalArts, USA. She has exhibited at the Ritsurin Gardens, Japan; The British Library, London; Foxy Production, New York; LLS 387, Antwerp. Minkin studied at the Ruskin School of Drawing and Fine Art and New College, University of Oxford, and at The Royal College of Art (MA Painting). Awards include an Abbey Fellowship in Painting at The British School at Rome and the Art Foundation Fellowship in Painting. 
She is Course Leader for MA Fine Art at Central Saint Martins .
While on-campus, Louisa Minkin also speaks in the Women's Scholars Speaker Series on January 24, 2018 at 3 pm in Andy's Place (AH100). The title of this talk: Annihilation Event.
louisaminkin.com/
Image: 3D model from the Central Saint Martins Photosculpture Project. Image courtesy of artist.
Contact:
finearts | finearts@uleth.ca