Mon, Mar 9, 2020

6:00 pm

to

8:50 pm
This event is from the archives of The Notice Board. The event has already taken place and the information contained in this post may no longer be relevant or accurate.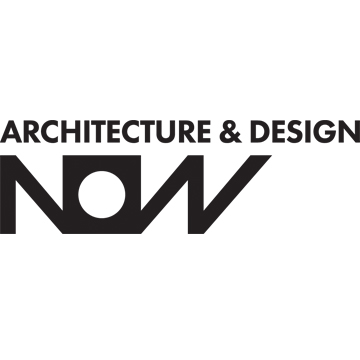 Architecture & Design NOW: Matthew Hickey, Two Row Architect
Beyond the Checklist: Indigenous Design Thinking
6 pm | March 9, 2020
Room L1060, Library (LINC) Building
Free admission, everyone welcome
This lecture will explore Indigenous ways of knowing and how they can help support a restorative design approach. It will pose the question "how can we use Indigenous knowledge to better our buildings, not only in their final built form, but in the processes we use to design and build them?" "Beyond the Checklist" encourages us to think in a more holistic way with regards to what we used to call sustainability.
Matthew Patrick James Hickey - OAA, MRAIC, MArch, B.Des, LEED AP
Matthew is a licensed, LEED Accredited, Mohawk architect from the Six Nations of the Grand River First Nation. Having 14 years of experience with Two Row Architect, he has worked on a wide range of projects, including institutional, residential, and commercial projects, on and offreserve. He is involved in all aspects of the design process from Integrated Design to Contract Documentation, and Construction Administration.
Receiving his Masters of Architecture from the University of Calgary and his Bachelor of Design from the renowned Ontario College of Art and Design, he won both the Alberta Association of Architects Presidents Medal for Best Thesis and the Medal for Best Thesis, respectively.
Matthew's work focuses on regenerative and restorative design - encompassing ecological, cultural, and economic principles. His research includes Indigenous history in Architecture of Northern & Middle America and the adaptation of sustainable technologies to the North American climate. Thinking beyond the checklist is integral to his approach at Two Row Architect.
Teaching and sharing knowledge is also important to Matthew. He currently teaches at OCADU, and has previously worked for the Ontario Association of Architects, the Canada Green Building Council, teaching LEED and developing online webinars for continuing education. Current major projects include OCADU City Campus Expansion working with Morphosis and Teeple Architects, Anishnabek Discovery Centre for Shingwauk Kinoomaage Gamig, and the renovation and expansion of the First Nations School of Toronto to facilitate the Indigenous Centre of Excellence for the Toronto District School Board.
We gratefully acknowledge the support of the Canada Council for the Arts. Nous remercions le Conseil des arts du Canada de son soutien.
Sign up for our monthly e-newsletter to stay up to date with all University of Lethbridge Faculty of Fine Arts events and activities.
Subscribe online at: uleth.ca/fine-arts/community/e-newsletters
You can unsubscribe at any time.
Contact:
finearts | finearts@uleth.ca | uleth.ca/fine-arts/events