Fri, Jan 28, 2022

3:00 pm

to

5:00 pm
This event is from the archives of The Notice Board. The event has already taken place and the information contained in this post may no longer be relevant or accurate.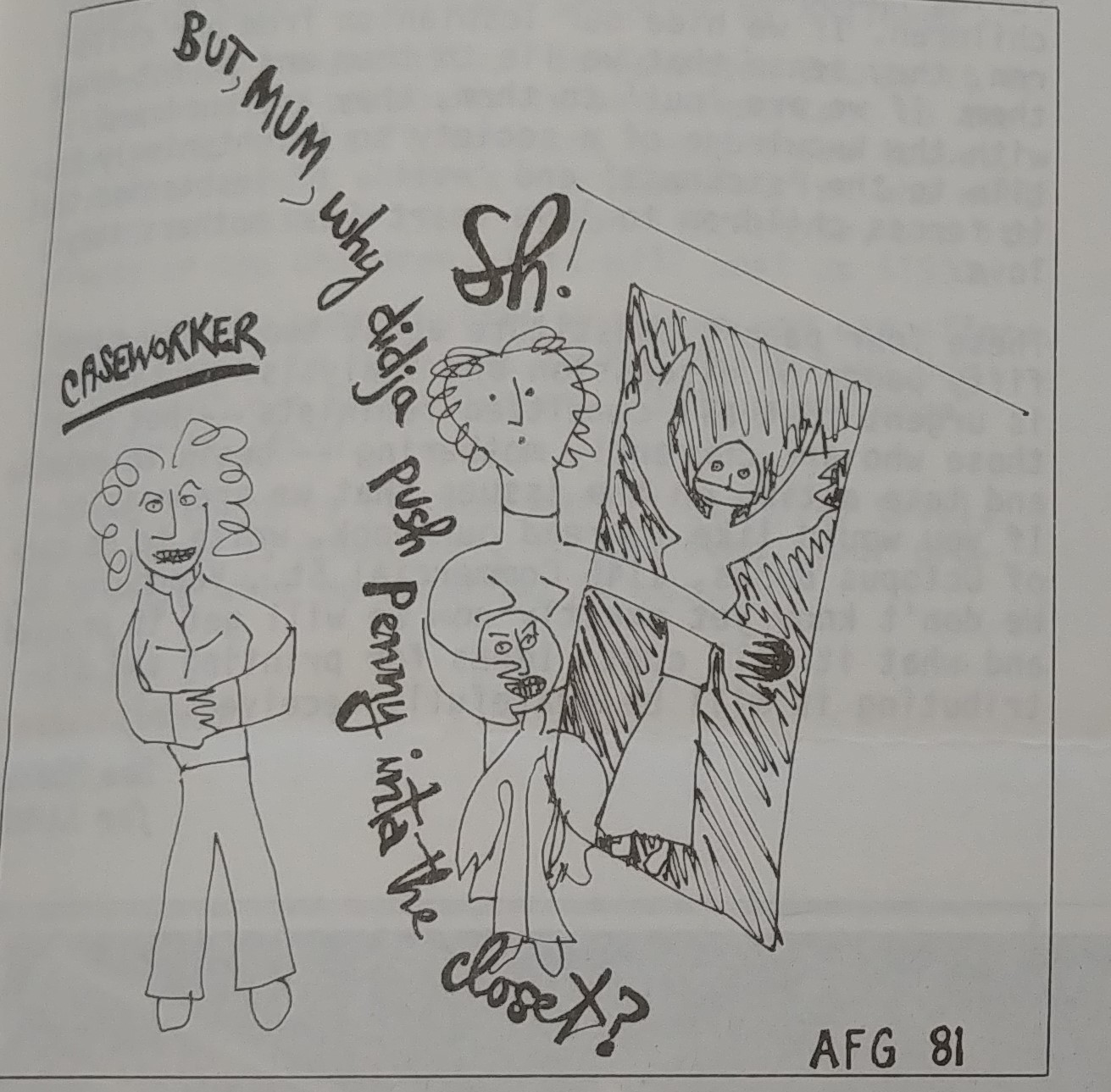 The Institute for Child and Youth Studies and The Centre for Oral History and Tradition present: 
"After Our Interview I was not Okay": Queerspawn Oral Histories, Unexpected Trauma, and the Politics of Storytelling 
by Erin Gallagher-Cohoon
January 28, 2022
3 p.m.
Zoom Registration Link:  https://bit.ly/COHT-ICYSTalk
Abstract 
In a follow-up email, James, one of my queerspawn* narrators, wrote to me: "After our interview I was not okay. It triggered a lot of repressed memories/emotions, much more than I expected." Hyper-aware – as are many children of queer parents – of the politicization of our stories and the ways in which our families are stereotyped as inherently traumatizing and harmful, my instinctive response was to downplay James' life story, especially the more traumatic memories. Building from the insights of other queerspawn writers and advocates, in this talk I explore James' interview, and my reaction to it. In the developing genre of queerspawn life narratives, what stories get told publicly? Which do we self-censor? And what do these silences tell us about Canadian histories of queer families?  
*Queerspawn is not a widely known or used term. Put simply, it refers to the children of queer parents, although, of course, this can take many forms and mean many different things. Some of my narrators, including James, did not refer to themselves as such. They may not know of or identify with the term. Others, such as Sadie Epstein-Fine and Makeda Zook, the co-editors of Spawning Generations, have convincingly argued for the value of a term that acknowledges our unique positionality within queer communities, distinguishes us as individuals separate from our parents, and makes it possible to find and connect to others. 
Bio 
Erin Gallagher-Cohoon (PhD candidate, Department of History, Queen's University) grew up in Edmonton, Alberta in a queer family. After completing an M.A. in History specializing in histories of medicine and human experimentation, she decided to turn the historical gaze on her own life, asking: Where do families like mine fit in the narrative of Canadian history? And how might we highlight the vibrant (and at times painful) histories of children raised, nurtured and lovingly connected to queer parents and queer communities?
Contact:
Jenny Oseen | oseejs@uleth.ca | 403-329-2551