Tue, Jan 25, 2022

6:00 pm

to

7:30 pm
This event is from the archives of The Notice Board. The event has already taken place and the information contained in this post may no longer be relevant or accurate.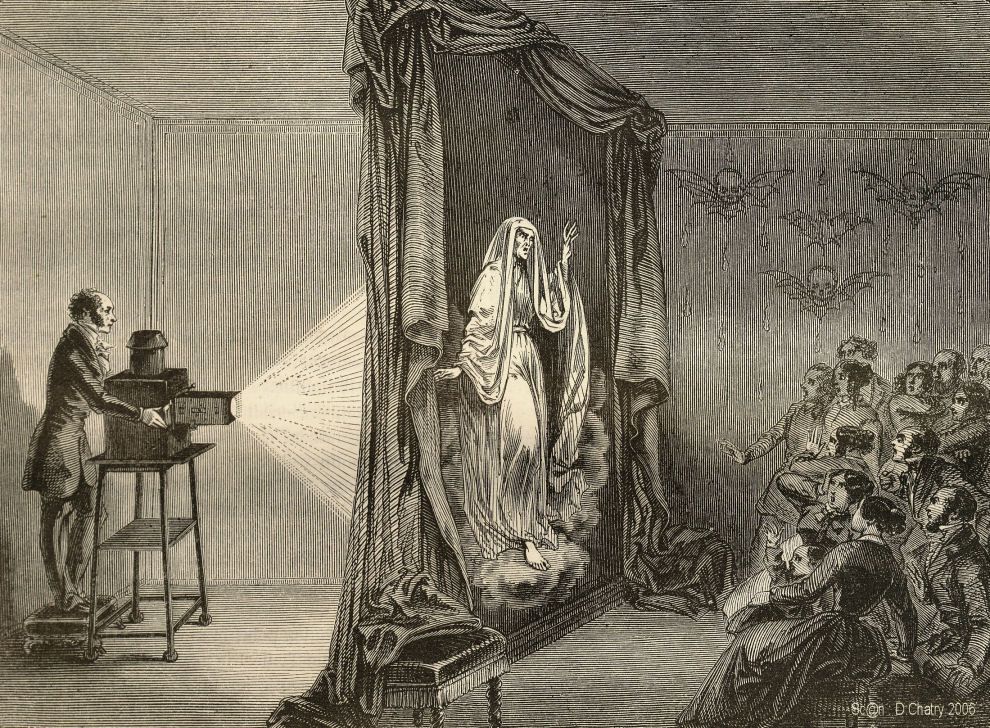 Women Scholars' Speakers Series Presents
Death in the Age of Rationality: Playing with Death in Popular Amusement
Over the past 150 years, death, once a sacred mystery arbitrated by shamans and priests, moved from the realms of religion and mythology to those of science and medicine. At the same time, it largely disappeared from our daily life, with much higher life expectancy; people dying in hospitals instead of homes; and the dead body being outsourced to the professional, male run funeral parlors that replaced the traditional rites overseen by women centered in the home parlor. As death became more exotic and outside of our daily experience, it became more and more terrifying and, at the same time, fascinating.
Although our affluent industrialized Western culture sees it as morbid, our interest in death has not dissipated. Instead, like other unacknowledged or suppressed psychological material, it has underground, to emerge in other, less conscious, shadowy forms, expressed in the unpoliced realms of popular culture.
This talk will examine western cultural imaginings of death in a "post religious" world by tracing the history of death themed popular amusements from the phantasmagoria ghost shows of 18th century pre-revolutionary France to the present, with looks at the Diableries, The Paris Morgue, The Cabarets of Death, The Grand Guignol, and Coney Island's disaster spectacles.
Speaker: Joanna Ebensteinis a Brooklyn-based artist, writer, curator, photographer, and graphic designer. She is the creator of the Morbid Anatomy blog, library and event series, and was co-founder (with Tracy Hurley Martin) and creative director of the recently shuttered Morbid Anatomy Museum in Brooklyn. She is the editor of the posthumous publication of Mel Gordon's "Cabarets of Death: Death, Dance and Dining in Early Twentieth-Century Paris". Her other books include Anatomica: The Exquisite and Unsettling Art of Human Anatomy, Death: A Graveside Companion, The Anatomical Venus and The Morbid Anatomy Anthology (with Colin Dickey). Her work explores the intersections of art and medicine, death and culture, and the objective and subjective.
It is worth noting that The U of L Department of Drama will be stagingA  Night at the Grand Guignol: 2022, March 15-19, 2022, and will produce two plays from the Grand Guignol canon,Kiss of Blood and The Lighthouse Keepers. Translated from their original French into English by professor Justin Blum and directed by Jay Whitehead and Mia van Leeuwen, Ebenstein's talk will provide some historical context to this intriguing chapter of Parisian theatre (1897-1962).
Contact:
Jaime Johnson | jaime.johnson@uleth.ca | ulethbridge.ca/liberal-education/women-scholars-speaker-series