Fri, Nov 3, 2023

1:00 pm

to

3:00 pm
This event is from the archives of The Notice Board. The event has already taken place and the information contained in this post may no longer be relevant or accurate.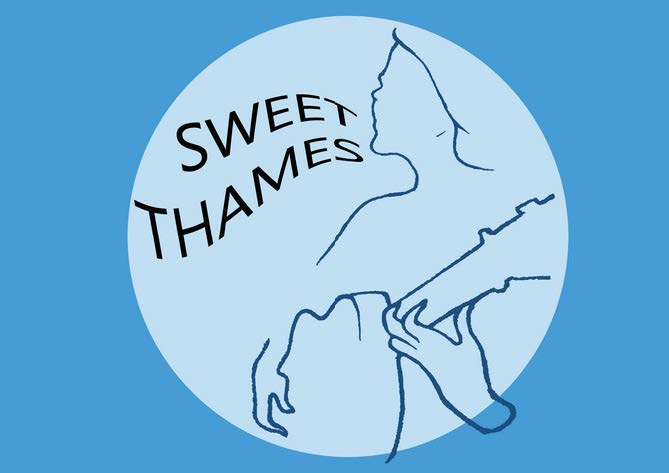 Sweet Thames: The London Folk Club Heritage Project. A verbatim theatre performance from oral history recordings.
The main aims of Sweet Thames: The London Folk Club Heritage Project have been to research, preserve and share the heritage of London folk clubs by collecting twenty-five oral history interviews and analysing them alongside other collected and archived resources. From the oral histories a musical verbatim theatre performance was created, set in a London folk club in the early 1960s. The performance is written and performed by Ewan Wardrop; actor, dancer, multi-instrumentalist and musical comedian. Over six months, Ewan has immersed himself in the Sweet Thames interview recordings and transcriptions to create this one-man one hour show.  
Dr. Carroll will speak briefly about the project, then we will screen the theatre performance. Following the screening both Dr. Carroll and Mr. Wardrop will join us for a Question & Answer session.
Speakers: Dr. Sam Carroll and Ewan Wardrop
Moderator: Dr. Jenna Bailey
Hybrid event: November 3, 2023
1:00-3:00pm  MST in Room M1040
Zoom https://bit.ly/SweetThames
Bios:
Dr Sam Carroll set up Star Creative Heritage with Dr Zoe Bliss in 2021 in order to apply for funding for Sweet Thames: The London Folk Club Heritage Project. She is an oral historian, project manager, learning facilitator, and community heritage consultant with over twenty years experience across a diverse range of projects in both community heritage and academic research. Projects she has worked on have resulted in a variety of outputs such as books, exhibitions, websites, films, learning resources, soundscapes and dramatic productions. Her own academic research focused on postwar British protest, especially the antinuclear, non-violent direct activist group Committee of 100 and the Spies for Peace. She is also a traditional music enthusiast and fiddle player.
Ewan Wardrop is an actor, dancer, multi-instrumentalist and musical comedian. Ewan began his career as a dancer for Matthew Bourne's dance company, performing around the world, on Broadway and in the West End. As an actor he has appeared in productions for Shakespeare's Globe, The RSC, The Old Vic, Kneehigh Theatre and Complicite amongst many others. In 2012 Ewan wrote and performed in a critically acclaimed one man show on the life of George Formby for the Edinburgh Festival. He is a member of The Ukulele Orchestra of Great Britain and step dances and plays banjo ukulele with The Servants Ball. He also created the experimental Morris side, The Bo Diddlers.
Dr. Jenna Bailey is an award winning author, oral historian, and documentary filmmaker. She is an Adjunct Assistant Professor in the Department of History at the University of Lethbridge, and a Senior Research Fellow at the Centre for Oral History and Tradition (COHT) at the University of Lethbridge.   Jenna has worked on numerous community oral history projects including the multi-award winning Shiloh Centre for Multicultural Roots Project and the Coyote Flats Pioneer Village project, both of which won the Governor General's History Award for Excellence in Community Programming (2015, 2018).  Jenna is also the author of the best-selling book Can Any Mother Help Me? (Faber).
Contact:
Jenny Oseen | oseejs@uleth.ca | (403) 329-2551