Wed, Oct 18, 2023

10:00 am

to

5:00 pm
This event is from the archives of The Notice Board. The event has already taken place and the information contained in this post may no longer be relevant or accurate.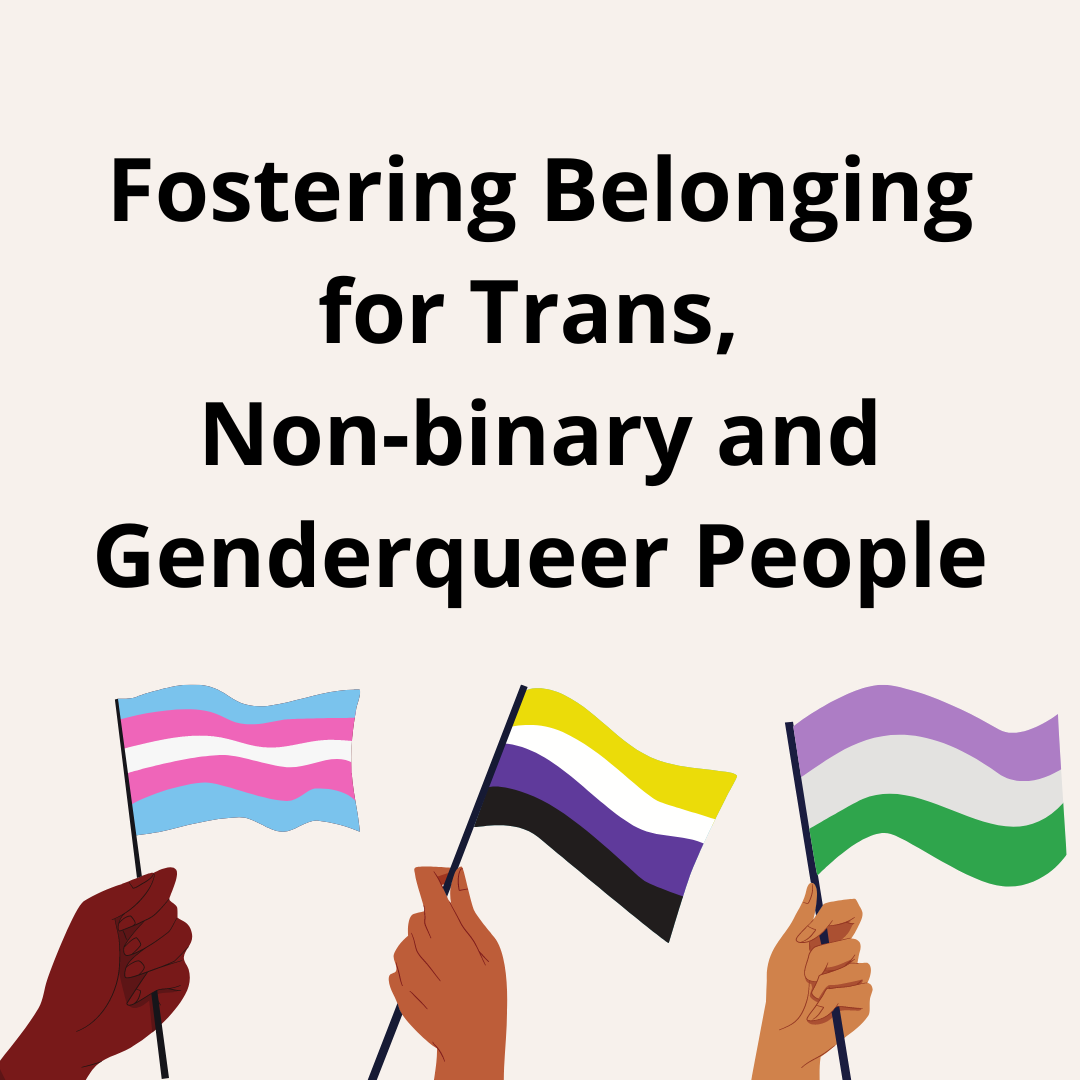 This 1.5 hour session will introduce attendees to basic concepts of gender identity and the experiences of trans, non-binary and genderqueer individuals and communities. The session will also include tools, resources and practical action items to aid in fostering belonging for trans, non-binary and genderqueer folks in a wide range of settings.
The goal is to inform and empower faculty, staff and students to address transphobia, work to ensure that their practices, spaces and language are inclusive, and generally foster a welcoming environment for trans, non-binary and genderqueer folks.
Session 1: In-person (no registration required)
Time: 10 a.m. - 11:30 a.m.
Location: SA8003
Session 2: Online 
Time: 3 p.m. - 4:30 p.m.
Location: Zoom (register here: https://uleth.zoom.us/meeting/register/tJMrcOmurzgpGNJa2iv_GRQX0bIpmy1E4yZ_)
Sessions will include approx. 35-45 minutes of presentation and the remaining time for Q&A and discussion.
Facilitated by: Katie DeLucia-Burk, Projects Assistant and Gender Inclusion Consultant in the Office of Human Resources
In addition to her role with Human Resources, Katie works in collaboration with the Office of EDI. Katie is a Registered Social Worker, holding a bachelor's degree in social work, whose work centers around community-based advocacy, trans feminist theory and research, and developing resources and policies to support marginalized communities. She has spoken at several national conferences on topics related to gender and sexuality, including the 2023 Moving Trans History Forward Conference at the University of Victoria. Born in Connecticut, USA, she now lives in Lethbridge with her wife, Emily, and their cat, Remington.
Room or Area:
SA8003 (10a.m.) or Zoom (3p.m.)
Contact:
Katie DeLucia-Burk | kathryn.delucia@uleth.ca