Daily from Mon, Sep 5, 2022 to Thu, Sep 29, 2022 10:00 am to 4:00 pm
This event is from the archives of The Notice Board. The event has already taken place and the information contained in this post may no longer be relevant or accurate.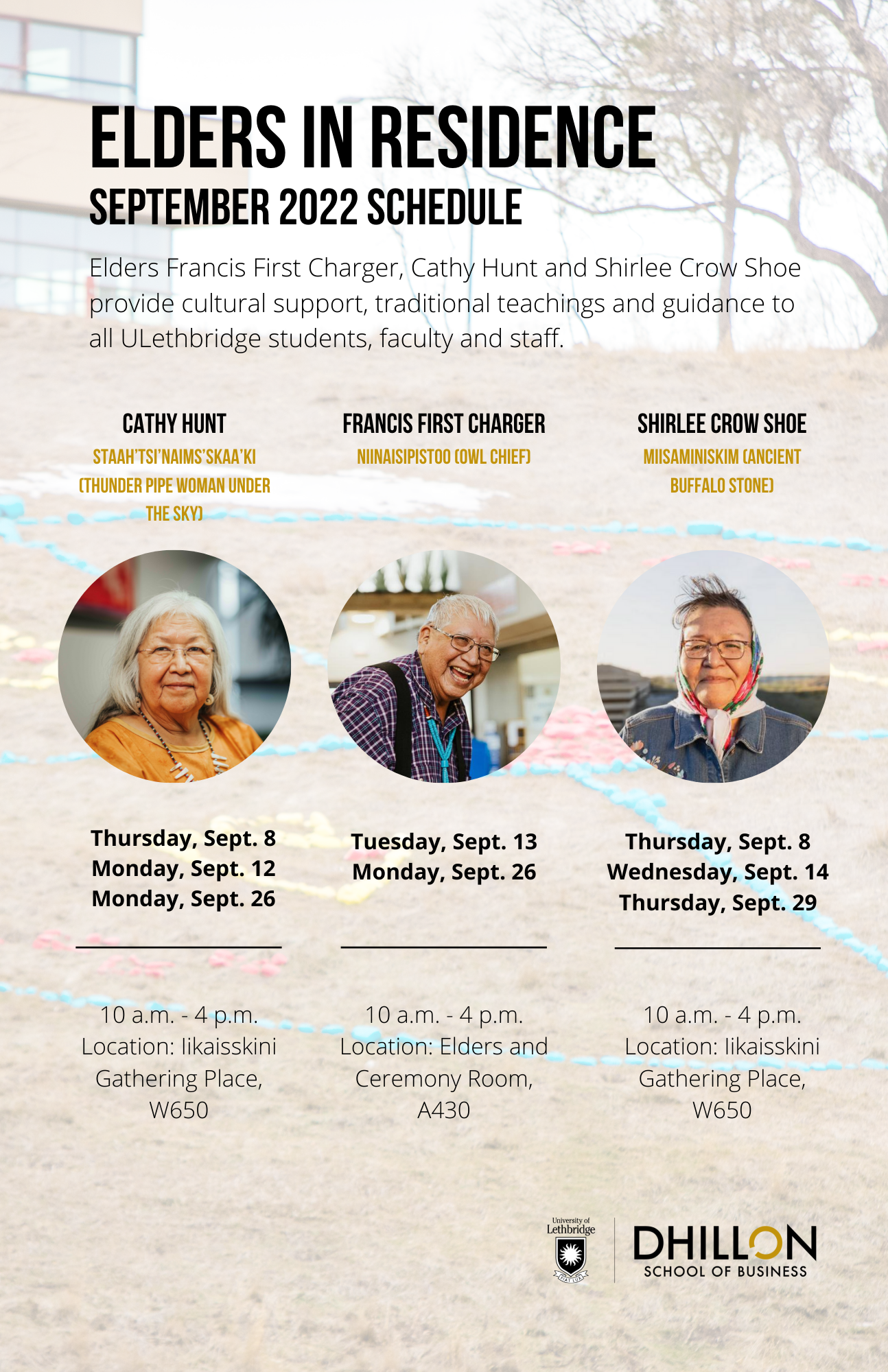 All ULethbridge students, faculty and staff are welcome and encouraged to meet and visit with Elders Francis First Charger, Cathy Hunt and Shirlee Crow Shoe when they are on campus.
See the schedule for full details on dates, times and location.
Contact:
Rhonda Crow | rhonda.crow@uleth.ca | 403-329-2369