Thu, Feb 10, 2022

9:00 am

to

12:00 pm
This event is from the archives of The Notice Board. The event has already taken place and the information contained in this post may no longer be relevant or accurate.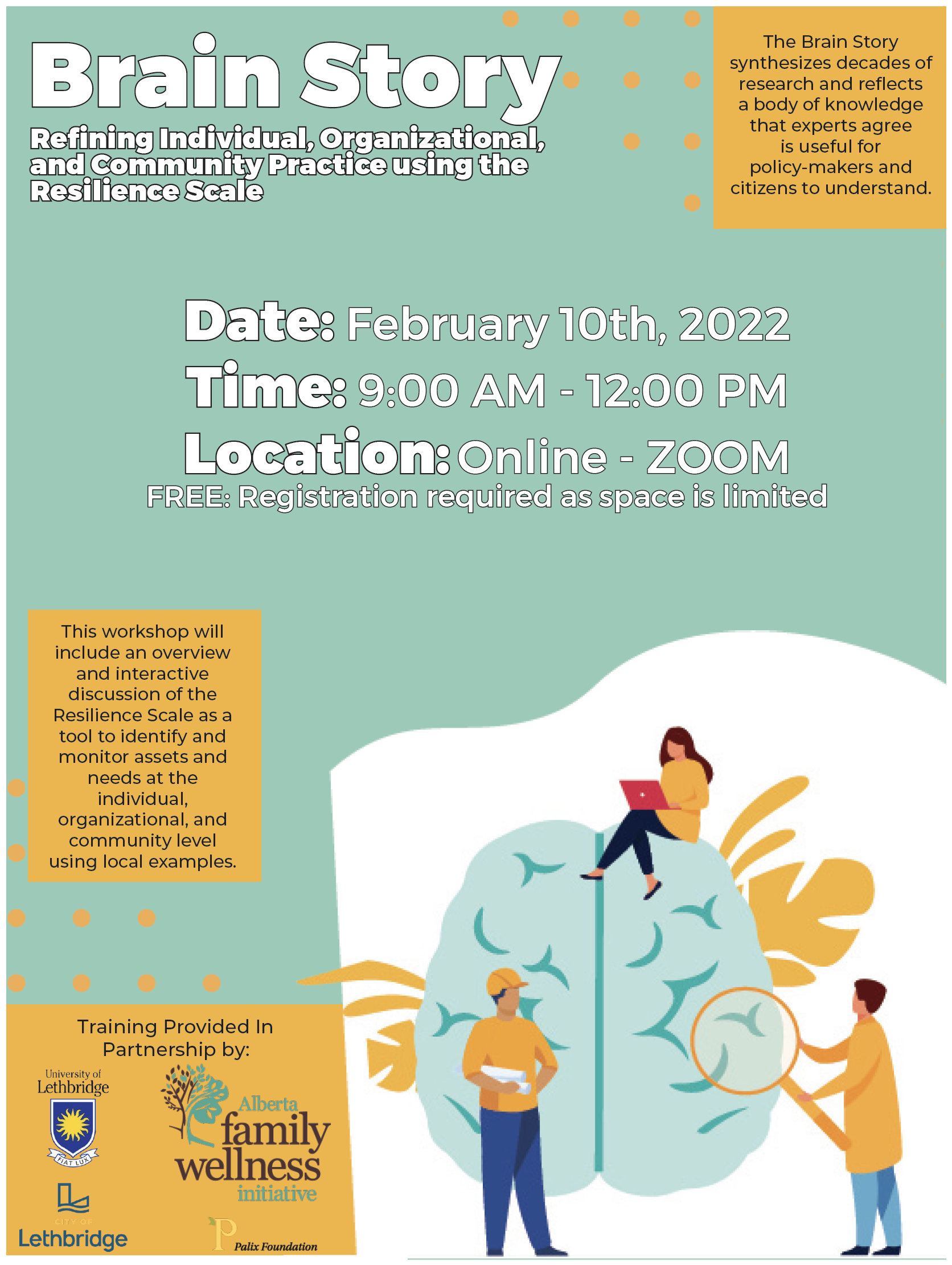 This workshop, hosted by the Palix Foundation (Alberta Family Wellness Initiative), in partnership with the City of Lethbridge and University of Lethbridge, will provide an overview of the Brain Story with a focus on the Resilience Scale. The Resilience Scale is a metaphor that describes how negative experiences ("red boxes" on one end of a balance beam), positive experiences ("green boxes" on the other end) and an individual's disposition and capabilities (the "fulcrum") interact to determine an individual's resilience. The workshop will also explore how this metaphor can be applied beyond the individual level ("What do I need to tip my scale towards healthy outcomes?") to the organizational level ("What do we do to build resilience in our clients?") and the systems level ("What assets does our community offer and what do we still need?"). In an open discussion with key community stakeholders, we will work to identify the assets and needs at each level within the Lethbridge context and explore how the metaphor can be used to monitor change in our community over time. We will also explore the Frontiers of Innovation framework as a system for organizations to catalog their programs and services.
The workshop takes place on Thursday, Feb. 10 from 9 a.m. to noon and will be online through Zoom. Registration is required as space is limited.
Contact:
caroline.zentner | caroline.zentner@uleth.ca