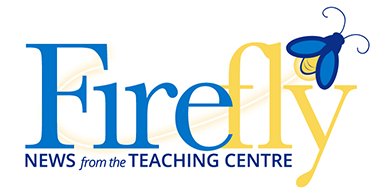 The Firefly is a monthly digital newsletter that is published by the Teaching Centre at the University of Lethbridge. The newsletter is a way for us to inform you about events on campus, but also to share articles, links and other resources. All archives of current and past newsletters is available here:

Firefly: News from the Teaching Centre [ARCHIVES]
Click here to sign up for our newsletter today.