If you are returning to Canada to continue your studies or are starting your studies in Canada, you must follow all federal and provincial health and travel guidelines in place at the time of your arrival. While circumstances may change, it's important to plan for your arrival by understanding current requirements, including mandatory self-isolation.  
No one should travel when sick. Commercial airline restrictions may also prevent you from boarding your plane if you're sick. 
Review the information, requirements and suggestions on this page, and complete the Quarantine Plan Template that applies to you. You must submit your completed quarantine plan to your International Student Advisors. After receipt and approval of your plan, we can issue a letter of support for your travels upon request.
Quarantine Plan Template    Quarantine Plan Template for Exchange Students
Travelling to Canada
To be able to enter Canada as a student, you must meet these requirements:
You must have a valid study permit or a letter of introduction that shows you were approved for a study permit.
You must be fully vaccinated.
You must be attending a designated learning institution (DLI) with a COVID-19 readiness plan approved by its province or territory.
You must submit your detailed quarantine plan electronically through ArriveCAN before you board your flight. This can be done up to 72 hours in advance of your departure.
You may be selected (at random) for a molecular COVID-19 test taken at the port-of entry as the Government of Canada is bringing back mandatory random testing. This random testing may take place at the airport, with a home test, or you may be sent to a pharmacy. You will be given instructions at the port-of-entry when you arrive. Test results will be sent by text or email. Isolation is only required if this test has a positive result. If the test result is positive, a 10 day isolation period will be required.
You may need to provide a border officer with quarantine plan along with the other necessary documentation for entry to Canada. We recommend using our template for creating the plan.
Please note:
As of July 12, 2022, a quarantine plan is still required even with proof of vaccination. You can use our quarantine template to assist with the plan, but the information will need to be added to the ArriveCan app separately. A travel support letter is no longer a required travel document, but this can be provided at your request with receipt of a quarantine plan.
Pre-Arrival Requirements
Review this quarantine requirements page.
Submit your detailed quarantine plan  to international.new@uleth.ca for review. Once approved, we will issue a Letter of Support for your travel. Remember, that the Travel Support letter is no longer a requirement for travel.
Quarantine Plan
For all students:
The quarantine plan is still necessary - both for upload to ArriveCan but also for submission to us at the International Centre as an insurance policy in the event that you arrive in Canada with symptoms and need to isolate. This is a "Plan B"  in the unlikely event of not meeting the quarantine exemption. This may include having a list of possible places of quarantine, having a plan for transportation, food, and other resources without booking or making these plans permanent.
It is required that you and all your accompanying family members download the ArriveCAN mobile app before travelling to Canada. Submit your information easily and securely using the app within 72 hours before arriving in Canada.
Complete this Quarantine Plan Template, and submit it to the International Student Advisors for review. Once approved, you will receive further instructions and a Letter of Support for your travel. You must then upload your quarantine plan and Letter of Support to the Government of Canada using the ArriveCAN app.
Additional details you should provide, either within the quarantine plan template, or as an additional document:
1. Details of your accommodations (remember, a booking is not required, just a plan)
If you would be staying with family, you must provide the address and phone number of a family member who can confirm your quarantine plan.
If you would be staying in a hotel, you must have a copy of your reservation and the phone number to the hotel.
If you would be staying in an Airbnb, you must have a copy of your reservation and the contact information for the owner of the property.
Regardless of where you would be staying you should also provide details on the layout of your accommodations and how you will ensure that you:
Have access to the necessities of life without leaving your place of quarantine
Have a separate bedroom if the space is shared with family/friends who didn't travel with you
Can limit interactions with others in the household. If spaces, such as a kitchen, are shared:

wear a mask or face covering if a 2m distance cannot be maintained;
thoroughly and regularly clean common areas after use

Are not living with those at risk of more severe disease
Are not in close contact with others who did not travel with you. For example, you cannot quarantine in:

a group or communal living setting, including camps or students dorms unless the location is pre-authorized;
a household with a large family or many people
a shared small apartment or similar setting
2. Travel to your quarantine location
If taking public transportation: flight to Lethbridge, Red Arrow Bus, etc. please remember to wear a mask and include the time of your proposed travel in the quarantine plan.
If you are taking a taxi, limo, rideshare, rental, or charter from the airport be sure to reserve one ahead of time, and make it clear that you will be arriving at the airport as an international traveller. Have the phone number of driver/company ready to confirm your pickup. 
If you have private transportation, include the driver's name and cell phone number in your plan.
3. Access to food (please note that most grocery stores and food-delivery services require a Canadian credit card)
You should create an online account with a grocery store and download a meal-delivery app before your arrival. Mention that you have done this in your plan.
If you do are unable to create an online account with a local grocery store you must provide details on how you will receive food. 
4. Access to essential services and medical care:
Include a list of phone numbers for essential services and medical care, including;

Emergencies | Dial 9-1-1
Health Link AB | Dial 8-1-1
Poison and Drug Information Service | 1-800-332-1414
Mental Health Helpline | 1-877-303-2642 
University of Lethbridge Counselling Services | counselling.services@uleth.ca 
The Government of Canada recommends a suitable place of quarantine that has the necessities of life.  Remember that a booking or reservation is not required for the quarantine plan if you are fully vaccinated. We recommend doing some research to ensure that there would be vacancy at the time of your arrival, but reserving a room is not necessary for the quarantine plan.
Calgary Options
Best Western Plus | 403-289-0241
$75 plus taxes, based on single/double occupancy
Daily bagged breakfast
Linens/Amenities delivered every 3 days
No housekeeping service
Food services are available at the hotel and guest can order room service and food will be placed outside the door.  All room service orders will be charged to the room to avoid any contact.  
Homewood Suites | 403-452-9888
Beside the Calgary Airport
$80.00 plus taxes per night
Daily bagged breakfast
Full kitchen
No housekeeping service. Guests can request bedding, towels, and toiletries by calling the front desk. Hotel staff will place the requested items outside the door.
Guests can use grocery delivery services, such as Superstore or Save-on-Foods, to have groceries delivered to their rooms. Restaurant delivery is also permitted.
Airport Shuttle available
Lethbridge Options
Super 8 | 403-328-0700
$70/night plus taxes
Kitchenette units will be available for self-quarantine so students could prepare some meals.  The units all have outside direct entry so a delivery person can drop off food at the door to the unit. 
No housekeeping service. Guests can request additional supplies, such as bedding, towels, and toiletries by calling the front desk.  Hotel staff will place the requested items outside the door. 
Bagged garbage can be placed outside the door for daily pick up by hotel staff.
Guests can use grocery delivery services, such as Superstore or Save on Foods, to have groceries delivered to their rooms. Restaurant delivery is also permitted. 
Holiday Inn – Mayor Magrath | 403-380-5050
$99/night plus taxes.
There is an onsite Tony Roma's restaurant that can offer contactless, delivery food service. 
The hotel is willing to look at obtaining food and toiletries for guests on their behalf by picking them up and delivering them to the room.  This would require items to be pre-ordered for pickup from retailers like Walmart or Superstore.  
Guests can use grocery delivery services, such as Superstore or Save on Foods. Restaurant delivery is also permitted.  Hotel staff will take the delivered items to the room.
Staying with family during your potential quarantine will likely be the most affordable option, if it is available to you. However, there are other factors to consider.
You cannot quarantine in a place where you will have contact with people who:
are 65 years or older,
have underlying medical conditions or
have a compromised immune system.
In addition, it is required that you: 
not have guests even if you're outside and stay 2 metres apart from them
only use private outdoor spaces if you have one at your place of quarantine
minimize contact with anyone who did not travel with you
monitor your health for symptoms of COVID-19
not share household items like dishes, drinking glasses, cups, eating utensils, towels and pillows
regularly clean and disinfect frequently touched surfaces such as doorknobs and counters
Your family must be aware of and willing to follow these restrictions upon agreeing to host you while you quarantine if it is required of you.
Transportation to your Quarantine Accomodations
It is preferred that you have private (friend or family) transportation to your quarantine accommodation. If this is not possible, you can call a Calgary taxi company before your arrival to schedule a pickup.
Alternatively, if you are quarantining in a hotel, they may have shuttle options for you. Please contact your hotel for more information. 
If you arriving at the Lethbridge Airport, you can call a taxi before your arrival to schedule a pickup:
94 Cabs | 403-942-5694
A Plus Taxi | 403-317-7777
Fifth Avenue Cabs | 403-381-1111
If you are arriving at the Calgary International Airport, but your final destination is Lethbridge, you have two options:
1. Transport to Lethbridge by:
a private vehicle, such as taxi, limousine, or rideshares;
a rental vehicle; 
the use of a chartered bus or van where there are no other occupants apart from your party and the driver;
pickup by a friend or family member in their private vehicle. 
2. Quarantine in Calgary and travel to Lethbridge
To reserve a seat you will need to make an online account here. The coach pick-up area is at Lane 11, which is located on the Arrivals Level outside of Door #2. Prices are subject to change, but current estimates are around $75/person.
Superstore: realcanadiansuperstore.ca
London Road Market (Lethbridge Only): On Monday, Wednesday, and Friday individuals can call in between 9 a.m. and noon and place an order for groceries. There is a $10 delivery fee to anywhere in Lethbridge. Call 403-328-1751.
Save-on-Foods: saveonfoods.com
Walmart (Calgary only): walmart.ca/en
T & T Supermarket (Calgary Only): tntsupermarket.com
Self-Quarantine Monitoring
If you arrive in Canada with symptoms and are required to isolate, you will need to monitor your health throughout the duration of your isolation period for:
Fever
Cough
Difficulty Breathing
The isolation period for travellers to Canada with a positive COVID-19 test is 10 days.
If you experience any symptoms of COVID-19 (cough, shortness of breath, a fever equal to or greater than 38°C, or signs of fever such as shivering, flushed skin, or excessive sweating) you must contact the local public health authority and follow their instructions. For Alberta, call 8-1-1.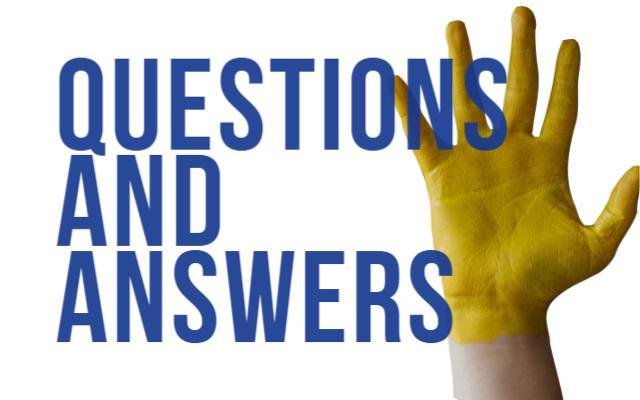 9 - 10 a.m. MST | Every Wednesday beginning March 2
If you are planning to begin your studies in an upcoming term, join this monthly drop-in session to have your questions answered by the International Student Advisors.
Virtual Appointments through Microsoft Teams
If you require support with your quarantine plan or have questions about coming to Canada, please book an appointment with an International Student Advisor or contact us by email.