COVID-19 Information for International Students
We know that as a current international student at the University of Lethbridge, you may have additional questions about how the evolving response to the COVID-19 pandemic will affect you.  Please review the FAQ below for more information. If you have a question specifically related to your status as an international student that isn't addressed here, please let us know.
If you are an incoming international student for an upcoming term, you'll find your answers here: COVID-19 Information for Incoming International Students
For general information for students and the uLethbridge community, please continue to monitor the uLethbridge Covid-19 Response page and Student FAQ.
---
Contact Us
Your international student advisors will be working from home until further notice, but they will still be available to you virtually.  See this page for the different ways you can get in touch with an International Student Advisor.
Weekly Zoom Sessions to Support You! 
Tuesdays | 10 - 11 a.m. 
Have your immigration questions answered by your International Student Advisors, in a weekly group drop-in session.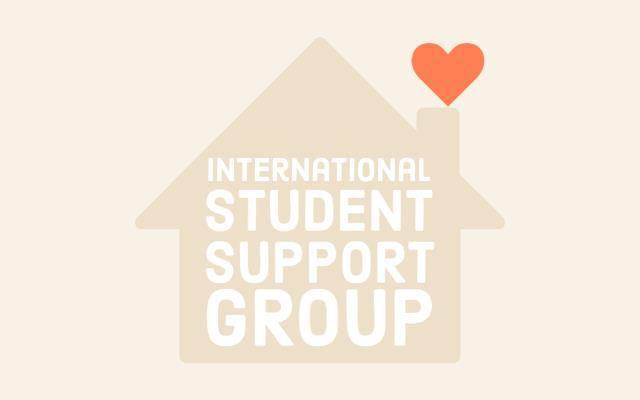 International Student Support
Thursdays | 10 - 11 a.m.
This weekly session is designed to give you the opportunity to connect with other international students through Zoom video.
Last Friday of every month | 12 - 1 p.m.
Join in for a fun time to share a laugh playing virtual games!
All work regulations apply as usual.  There are no exceptions to these rules for the Fall 2021 term. You must be enrolled as a full-time student in a degree, diploma or a certificate program in order to use your study permit work authorization. 
Please contact an international student advisor if you have any questions about your work eligibility.
Normally, to extend your Social Insurance Number (SIN), you would visit a Service Canada Centre.  However, Service Canada Centres have been temporarily closed or are limiting in-person services to divert resources and protect public health.
Service Canada now allows the option to apply for a Social Insurance Number online.  You can find the online application here.  As usual, in order to be issued a SIN, your study permit must include remarks stating that you can work in Canada.  A Canadian address is required for the application, as IRCC will mail your SIN to you once your application is processed. 
There is also the option to apply by mail. To apply to extend your SIN by mail, you must:
Complete and print the application form (NAS-2120) and sign in blue or black ink.

The NAS-2120 form does not allow you to save as a PDF.  Complete the form in its entirety, then use the "Print to PDF" function to save (Select Print, then choose the printer name "Print to PDF")

Mail the completed and signed application form along with your study or work permit (photocopies are not accepted) to the following address using Canada Post or a courier service:
Service Canada
Social Insurance Registration Office
PO Box 7000
Bathurst NB  E2A 4T1
Canada
For additional information on the application for SIN, see here.
Your Alberta Health Care card will normally expire on the same date that your study permit expires.  In order to ensure that you continue to have Alberta Health Care coverage, please call the Alberta Health Care Insurance Plan to request an extension of your coverage while your wait for a decision from Immigration, Refugees and Citizenship Canada. 
Once your new permit is approved, you will need to apply to extend your Alberta Health Care coverage to the expiry date of your new permit. Normally, you would do this at a registry agent. If you are not able to visit a registry agent, please call the Alberta Health Care Insurance Plan for instructions.
Financial and Tax Resources
Scholarships and Bursaries
When applying for scholarship and bursaries, always take time to complete the application thoroughly and accurately. There will likely be a large demand for these funds, so your clear communication of your particular situation will help the administrators of the awards allocate funds.
Continuing undergraduate students are encouraged to submit the scholarship and awards application by May 15, 2022 for Fall 2022 payments. Apply via the Bridge under the Student tab.
Graduate students are encouraged to submit the scholarship and awards application by May 15, 2022 for Fall 2022 payments. Apply via the Bridge under the Student tab.
The International Student Emergency Bursary, along with other emergency bursaries and loans, is administered by the Scholarship and Student Finance office. If you find yourself in urgent need, please contact the office at awards@uleth.ca for more information on the application.
Food Banks
Students requiring short-term assistance with food are encouraged to contact local food banks:
Employment Insurance
International students may be eligible for Employment Insurance. You must have worked the required number of insurable hours of employment for your region (between 420 and 700 hours) within the last 52 weeks, as well as meet all other eligibility requirements.
Yes, students can stay on-campus at one of the residences. Further information can be found on the U of L's Housing website.
Mental Health Resources and Staying Safe
There are a variety of mental health supports you can access, both through the university, and from the community.
University of Lethbridge Resources
Counselling & Career Services is offering in-person sessions, Zoom and phone sessions to support students. 
Therapy Assist Online (TAO): Think of TAO as an online library of engaging, interactive programs to learn life skills and to help you bounce back from disappointments or stumbling blocks in life.
Check here for more information and how to log in.
Community Resources
Alberta post-secondary students across Alberta can text STUDENT to 211 or visit www.ab.211.ca and click "live chat" anytime 24/7 to reach a live person – a community resource specialist – who will listen and connect you with the most appropriate on-campus and community resources.
We have heard several reports of scams targetting international students. Unfortunately, in times when we feel vulnerable, there will be unscrupulous people who try to take advantage of us.  It is especially important to continue to use critical thinking skills when interacting online, on the phone and in person.
The Canadian Anti-Fraud Centre has posted a list of scams to watch out for.  In particluar, they advise to beware of:
Unsolicited calls, emails and texts requesting urgent action or payment and/or offering medical advice, financial relief, or government assistance and compensation

If you didn't initiate contact, you don't know who you're communicating to
Never respond or click on suspicious links and attachments
Never give out your personal or financial details
You should also beware of fraudulent offers of employment. The Balance gives the Top 10 Job Scam Warning Signs, like being offered a job you didn't apply for, and being asked to transfer money, or purchase something.  This Global and Mail article from December outlines common job offer scams.
Online Learning Success Resources!
The Student Success Centre has prepared some great tips to help students succeed with online courses. Please visit Student Success Centre website to access these resources. 
Book your appointment: This link will take you to the My Experience website. Select Students from the menu at the top of the page to sign in. Then select Study Skills Appointments from the menu on the left to book your appointment. You can also request an appointment by email: student.success@uleth.ca
The content of this FAQ has been prepared by a Regulated International Student Immigration Advisor (RISIA).