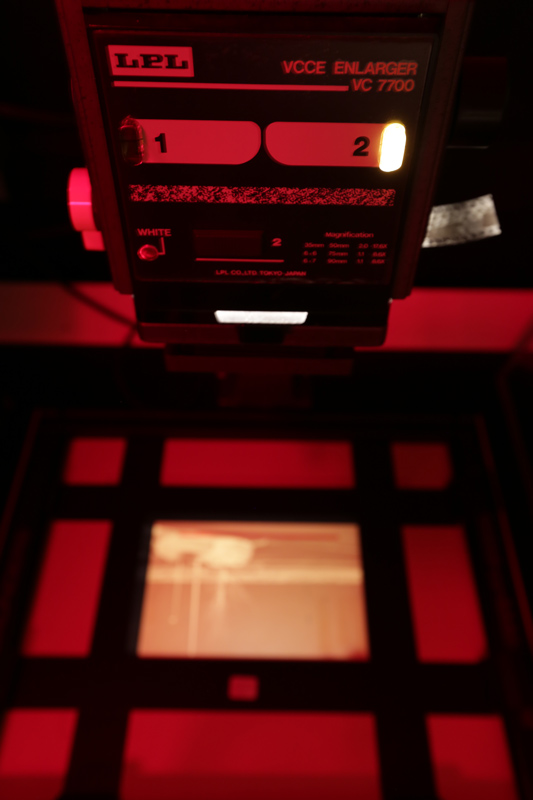 Location: W844A
The Foundations Darkroom (W844A) is attached to the Printmaking Silkscreen Studio (W844). It is a small darkroom used by Foundations classes for pinhole or photogram-based work.
The darkroom is booked by Foundation Studio (Drawing & Image) instructors for their class for a period of two weeks, during which students complete photogram or pinhole-based assignments. After attending a workshop/safety demonstration by one of the Art Department Technicians, students are given 24-hour access to the studio during this period and may reserve time on one of the enlargers to complete their work.
This darkroom is equipped with 3 black and white photo enlargers, safelights, and a paper developing sink with built-in ventilation.
The sign-up sheet is located next to the entrance to W844. Please note that access to this studio is only granted to Foundations students during their instructor's booking. The studio can accommodate three students working at one time, and generally students may reserve an enlarger for one hour blocks of time.
More information
Office: W838
Who can use the space
Art Students with prior prerequisite and orientation.
Technical Specifications
Three black & white photo enlargers
Safelights
Paper developing sink
Built-in ventilation