Go Far At Home
Expanding how we share knowledge
Our world has changed, but sharing knowledge has not.  Students and faculty share some of their experiences in the switch to online courses.
Online Learning Success
Find strategies, resources and videos to help you get the most out of your online courses.

Materials of Music
Adam Mason
An introduction to the language and materials of music theory including: notation, meter, rhythm, intervals, modes, scales and chords.
"We started the course with the basics, but boy, did we go a long way in one semester...and some laughs along the way.  I believe the online version of this class was made more engaging by having anyone in the class who wishes to join me online to "attend" the lecture and participating in the recording.  The folks that can only watch the recorded lectures tell me they feel more connected and interested, seeing their classmates and me interacting.
 
I also use this setup to teach one-on-one lessons to our percussion majors.  Every lesson has been thought-provoking, inspirational and fun."

 Adam Mason (Music Faculty)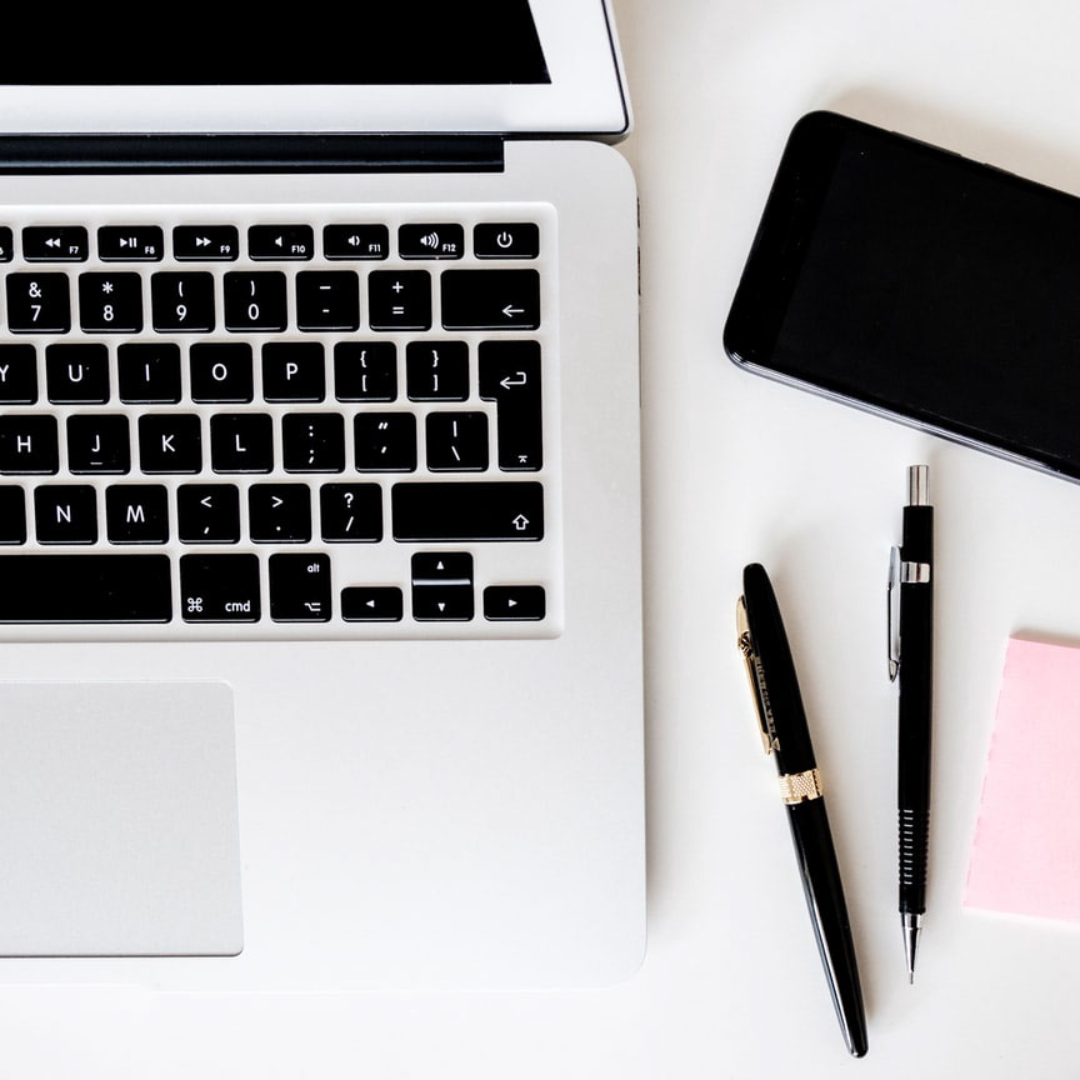 Promote your Online Presence
Bryn Hewko
The first-ever one-credit course offering was offered online this summer.  Students could take one, two or all three of these five-week, interactive studio sessions and develop the theoretical, technical and practical skills needed to join the next generation of online content creators.
I wanted to learn more about social media marketing to see what I could do myself to help with my real estate and mortgage investing business. Even if I wasn't able to produce something of the quality I wanted, I would at least have a better understanding of the possibilities.

The course was very practical and the content was exactly what I was looking for. The assignments were directly related to developing the skills necessary to complete the final assignment, which was to produce a marketing video. The online delivery worked well because Bryn was well prepared and was able to handle the technical difficulties that invariably arose. He was able to get student involvement and kept it interesting. I enjoyed it.

Charles Jorgenson
Bryn was an excellent teacher and video expert. The class was fun, manageable and engaging. The skills I learned are valuable and I will take them into my future classes and career.
I find it can be more difficult to stay focused and interested when your classes are online, but Bryn gave us students a platform to discuss ideas, ask questions and see one another's faces over Zoom. This made all the difference.

Saraphin Yip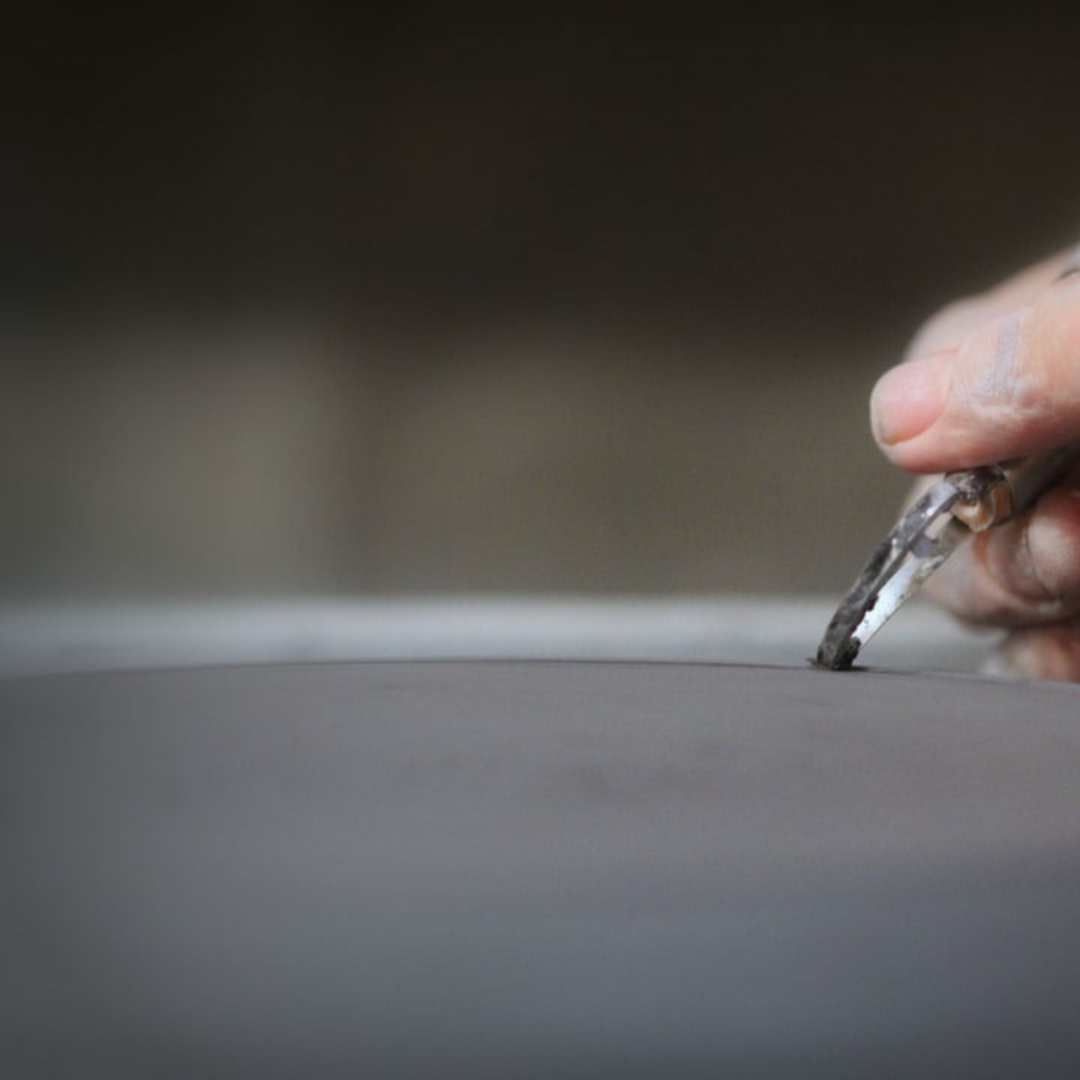 Introduction to Ceramic Art
Tanya Doody
This course explores approaches to working with ceramic materials in a fine arts context. Basic construction methods and surface design techniques taught alongside discussions of contemporary theoretical approaches to working with ceramics. Special attention was given to assisting students with strategies for incorporating ceramics into their individual art practices.
Going into my final semester as a student at the UofL, I am wrapping up my Fine Arts Degree and preparing for graduation. I was worried that due to the circumstances of Covid-19 I would not be able to complete everything I needed to graduate at the time I planned. However I was able to complete some online classes, such as a ceramics class, that provided the credits I needed. Although online art classes are not ideal compared to in-studio, they help push you to be resourceful and more in charge of your own learning experience.

Laurel Scott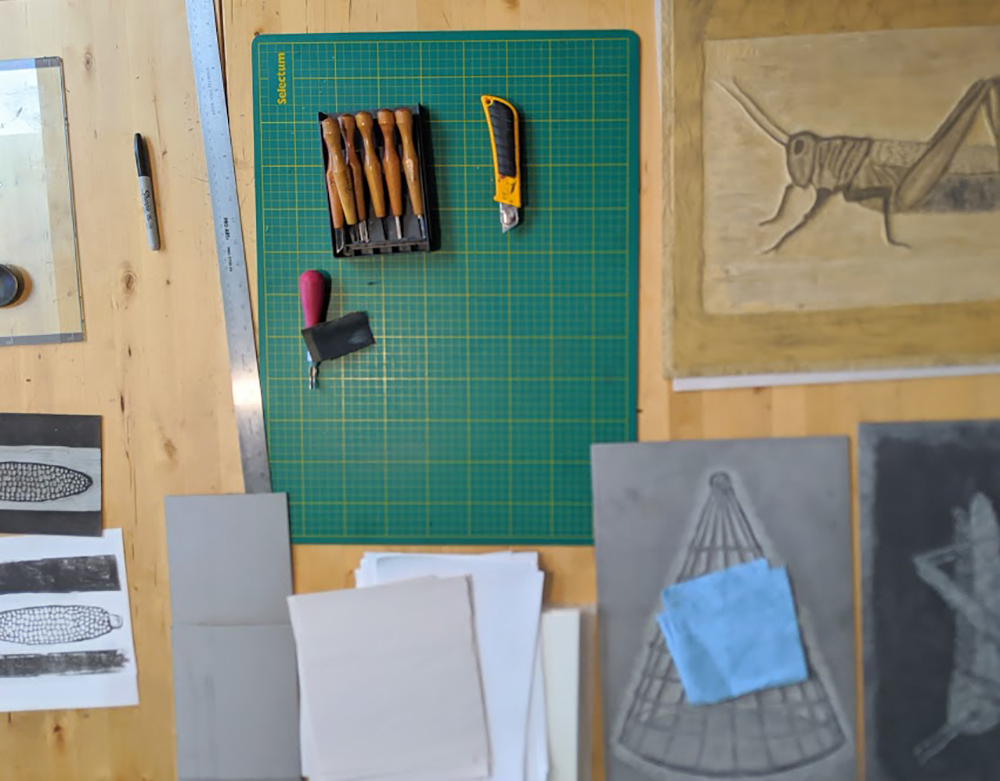 Low-Tech Printmaking
Glen MacKinnon
An introduction to printmaking course using safe and accessible materials at home or in a small studio environment. Students learned traditional and non-traditional techniques. In light of the recent pandemic crisis Glen decided to build the course around art movements that developed in response to major historical events.
Low-Tech Printmaking is an introduction to printmaking using safe and accessible materials at home or in a small studio environment. Students learned traditional and non-traditional techniques including pochoir (stencil), frottage (rubbing), and relief printing. In light of the recent pandemic crisis I decided to build the course around art movements that developed in response to major historical events. Frottage came from the surrealist movement whose trademark was the combining of things that do not belong together. I had students create frottage images from natural and manufactured sources. Pochoir/stencil also has roots in early twentieth century, but the technique is widely used by contemporary street artists whose work is not for the history books but about what is happening now.

Given the current covid-19 crisis, I asked students to reflect on the recent period of isolation.
There were two relief print assignments. The first was built around a word association game (the Dada movement) and the second a self-portrait which is a typical assignment for any art class but for this group it presented the biggest technical challenge to date. The results were well beyond my expectations.

Glen MacKinnon (Art Department)
Explore students virtual showcases and catalogues 
Take courses at uLethbridge
Find out more about what courses are available this Fall and contact Advising if for your questions.