Experiential learning provides students with opportunities to apply to and expand their skills, network with potential employers, and explore career options.
The Fine Arts Experiential Student Success Fund will encourage students to participate in professional and research opportunities. Supporting the growth of this new fund ensures the longevity of internship and residency programs, such as the Medalta Ceramics residency, and internships with Vertigo Theatre and the Whyte Museum of the Canadian Rockies, and will allow us to expand in new directions to benefit more students.
With your help, we can support initiatives with local and regional employers that build on student training and professional aspirations. The Faculty of Fine Arts is committed to providing students the best, most relevant education possible, maintaining our reputation for academic and creative excellence that attracts and retains the best undergraduate and graduate students in art, drama, music and new media.
uLethbridge student completes Whyte Museum internship amid facility closures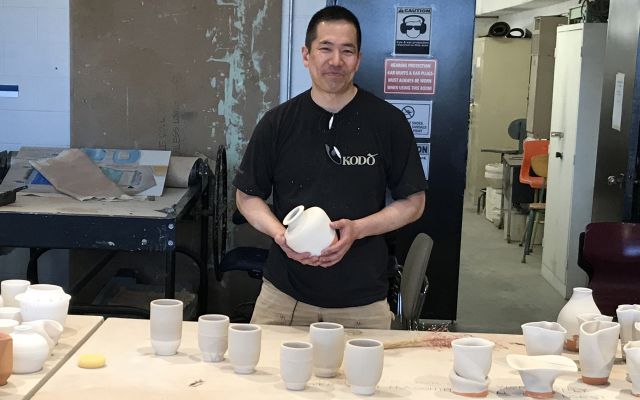 Uchikura nurtures passion for ceramics at Medalta
Vertigo Theatre internships provide real-world experience for U of L fine arts students
"I'm incredibly grateful to have had the opportunity to complete internships at various institutions. Not only have they given me practical skills and connections that I can apply in the real-world, but they have given me a more realistic sense of the profession I am pursuing overall. The experience at the Whyte Museum reaffirmed my choice to pursue a career in the museum field, and further fuelled my passion for the arts,"

Thea Sleight, Art History and Museum Studies student, 2020 recipient of the Whyte Museum Internship.