MULTICULTURAL. IDENTITY. PERSPECTIVE.
Canadian Studies at uLethbridge
What does it mean to be Canadian? What makes our society different from and similar to others around the world? How do we, as Canadians, express our identities? Understanding who we are as Canadians begins with a thorough knowledge of the places, people and ideas that form our daily lives.
The Canadian Studies program gives you the flexibility to take courses in disciplines that interest you, while focusing on Canadian issues and Canada's place in the world. You will be introduced to the history, people, industry and politics of Canada, as well as our unique institutions, policies and identities.
This multidisciplinary major draws heavily on the humanities and the social sciences and is delivered by the Departments of History, Economics, English, Modern Languages, Indigenous Studies and Political Science.
You will also be exposed to various social, religious, geographical, political, cultural, economic, educational and legal perspectives. Additionally, you will have the opportunity to study complex issues such as bilingualism and biculturalism, and examine their relevance to our modern, multicultural nation.
Canadian Studies will provide you with skills and knowledge you will find invaluable in your career, whether you are working as teacher, government employee or in the private sector. Whatever your career path, you will develop outstanding analytical skills from this multidisciplinary approach to learning.
Our Faculty and Their Research
Faculty members at the University of Lethbridge are happy to involve undergraduate students in their research projects, using state-of-the-art facilities and equipment. Our faculty members often collaborate with other departments, community members and employers on research projects—giving you the opportunity to get additional hands-on experience.

Current Research & Areas of Interest:
Canadian Society & Women's Religious Orders
Canadian Religious History
Canadian Popular Culture
Local History & Identity
The History of the Canadian/American Border
Environment & National Parks
Citizenship, Gender & Identity
Career Bridge: Centre for Work-Integrated Learning and Career Development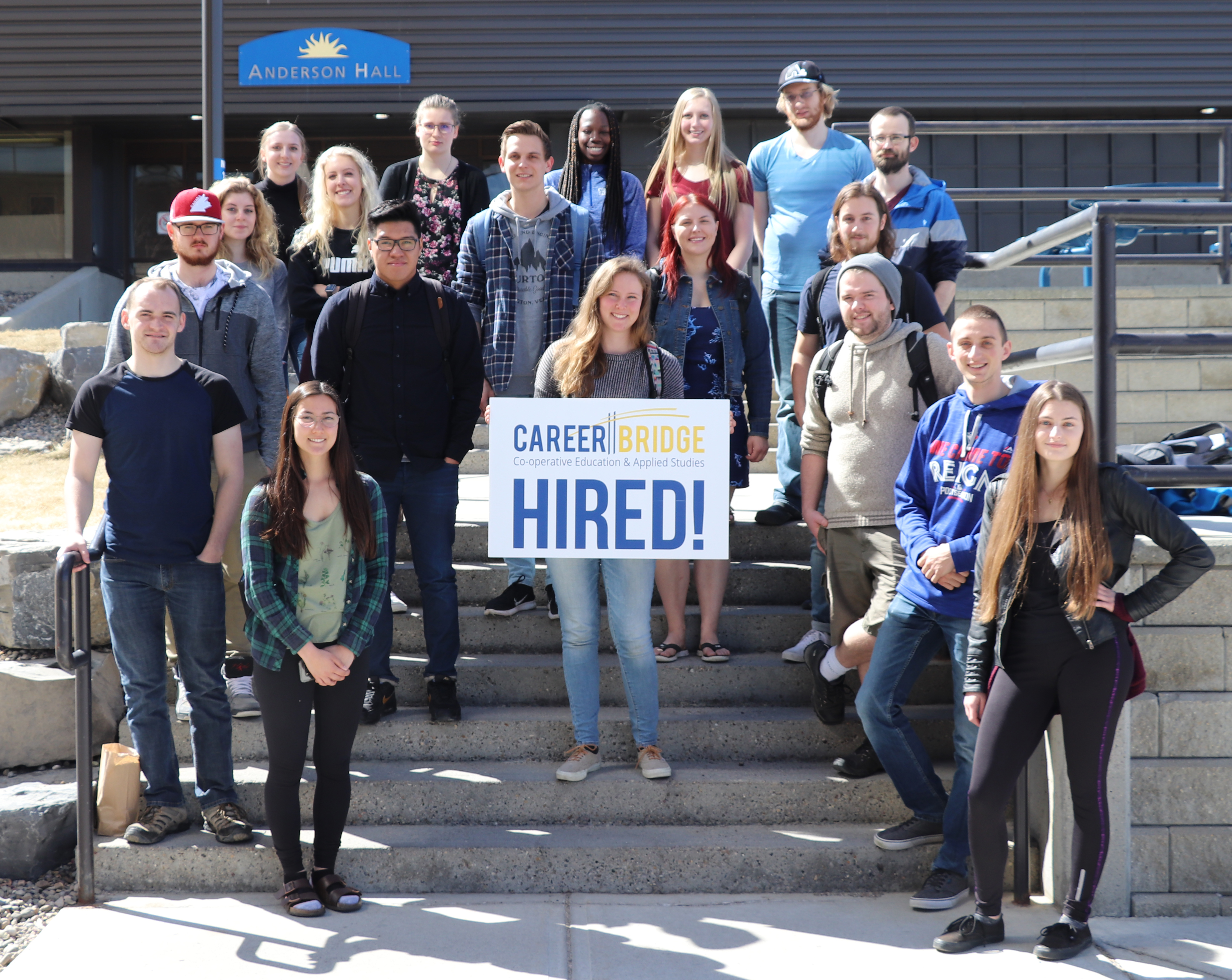 Put Your Knowledge to Work 
Whether you're looking for a more in-depth learning experience by assisting with research projects on campus or by testing your knowledge in a real-life work setting, we can help! The University of Lethbridge is proud to offer you an exceptional opportunity to explore professional development through academic programs and services designed to give you a competitive edge in a fast-changing world.
You have a bright future — experience it via Career Bridge at uLethbridge!