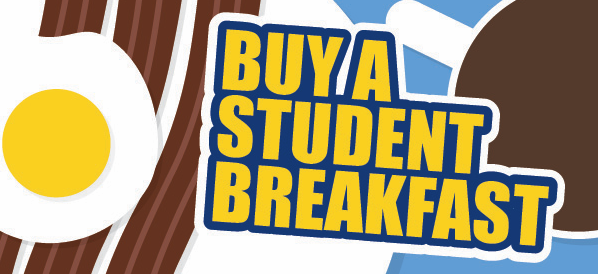 Remember how stressful the last few weeks of the semester can be? Help make this final exam season a little bit easier for our students by getting their day off to the right start. For $10, you can buy two students a breakfast sandwich and a large coffee or tea
. It may not seem like much, but small acts of support can have a lasting impact. Show your support and help build a stronger uLethbridge community.
Make your gift here or by talking to one of the student callers when they reach out. 
Students who receive your gift will be using #thanksabrunch to show their appreciation. Share a short message of encouragement and your Facebook handle so that students who receive your gift can say thank you.