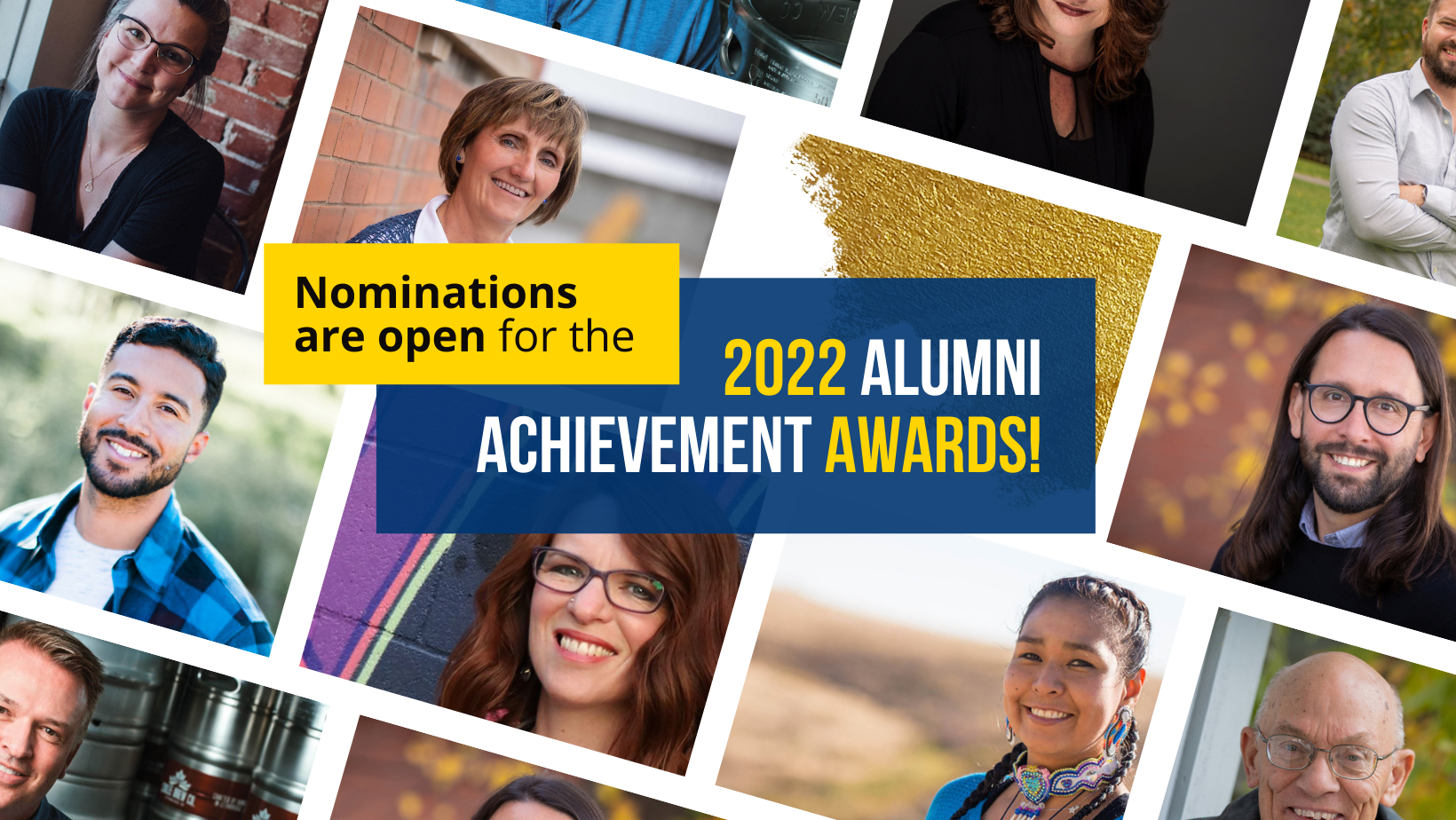 The University of Lethbridge Alumni Achievement Awards are about recognizing and celebrating alumni who are shining examples of what it means to be a uLethbridge graduate.
These annual awards:
Celebrate and honour alumni who have consistently demonstrated outstanding achievement
Raise the University's profile and highlight the accomplishments of our alumni
Create connections between the alumni community, the University community and the community at large
Strengthen alumni pride and affinity to the University and the ULAA
We are currently accepting nominations for the 2022 Alumni Achievement Awards. The deadline to submit a nomination is June 30, 2022.