Multidisciplinary
Bachelor of Fine Arts – Multidisciplinary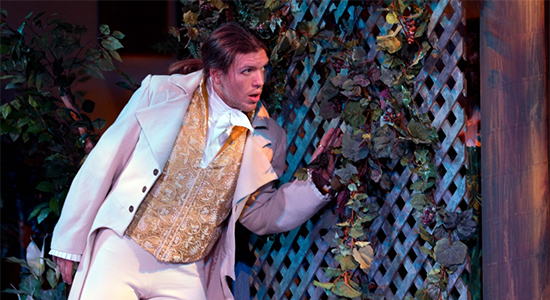 You have the flexibility and independence to develop your own degree program and focus on your interests in art, drama and music.
Concentrate on one area of Fine Arts study, while taking a selection of courses in the other two. Compliment your studies by adding combinations of courses from inside and outside the Faculty of Fine Arts.
To create the program that is just right for you, contact Fine Arts Student Advising at finearts.advising@uleth.ca.
 

"I chose the U of L because of the flexibility the multidisciplinary program offered me to pursue various personal learning objectives. As an artist I am defined by a broad scale art practice that spans multiple disciplines, including visual art, sculpture, woodworking, and music. Small class sizes and a supportive faculty and staff are a bonus."

- Kjel Erickson

 
Post-Diploma
The Post-Diploma Bachelor of Fine Arts (Multidisciplinary) offers a perfect opportunity to complete a degree with courses in art, drama and music. Students with approved 2-year or 3-year diplomas complete a minimum of 20 courses, including a minimum of 12 offered in the Faculty of Fine Arts, the majority of which will be in the fine arts disciplines not taken in the diploma. The diploma is recognized as a block of transfer and each program is individually tailored based on the content of the diploma.
For more information contact Fine Arts Advising.
Application Info
Find more information on the Faculty of Fine Arts requirements for admissions:
Program Planning Guides
The program planning guides outline the required courses foryour specific degree and major, and provide a sample sequence of courses to help you plan.
Bachelor of Fine Arts - Multidisciplinary
Post-Diploma Bachelor of Fine Arts – Multidisciplinary (After a two or three year diploma)
FAQs
Find Answers to your questions
Student Success Stories